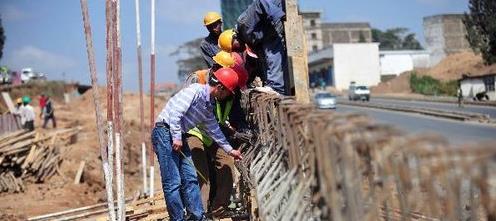 China Wuyi Co.,Ltd. announced on February 3 that the company won the bids for two overseas construction projects with a total value of 379 million yuan (about 55 million U.S. dollars) and the projects are expected to bring 18 million yuan (2.6 million U.S. dollars) of profits.

The company was notified by the Papua New Guinea on January 27, 2017 about winning the bid for upgrading a 34 kilometers long road in Eastern Highlands province of the country.

The project is valued at 177 million yuan (about 25.7 million U.S. dollars) with a construction period of 24 months and it will be funded by Asian Development Bank.

On January 30, 2017, China Wuyi received the bid-winning letter for constructing an office building of the Central Bank of Kenya.

This project is located in the central business district of Kenya's capital Nairobi, with a total construction area of 29,275 square meters, two layers of basement and 27 floors on the ground.

The project is valued at 202 million yuan (about 29 million U.S. dollars) and the construction period is 980 days.