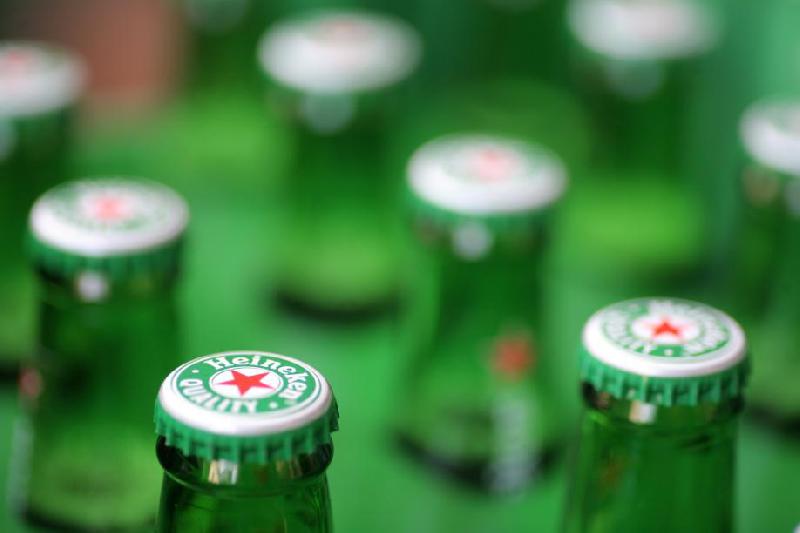 Heineken had a rise of revenue and net profit (beia) over the full-year 2016, the Dutch brewer announced on Wednesday.

Revenue amounted to 20.79 billion euros in 2016 (21.94 billion U.S. dollars), compared to 20.51 billion euros in 2015, a rise of 1.4 percent (4.8 percent organically).

The net profit before exceptional items and amortization (beia) grew by 2.5 percent from 2.048 billion in 2015 to 2.098 billion in 2016 (up 8.5 percent organically).

The operating profit (beia) increased by 4.7 percent from 3.381 billion in 2015 to 3.540 billion in 2016 (up 9.9 percent organically).

The consolidated beer volume went up by 3.0 percent with growth in the Americas, Asia Pacific, and Europe offsetting weaker volume in Africa, the Middle East, and Eastern Europe. The growth percentage in Asia Pacific was highest, 17.9 percent organically.

"Performance in key European markets was good and results in Vietnam and Mexico were strong," commented Heineken CEO Jean-Francois van Boxmeer in a press release.

"In Africa, Middle East and Eastern Europe market conditions remained tough, most notably in Nigeria, Democratic Republic Congo, and Russia."

For 2017, Heineken expects further organic revenue and profit growth. In addition, the Dutch brewer forecasts continuing volatile economic conditions and a negative impact from currency comparable to 2016.