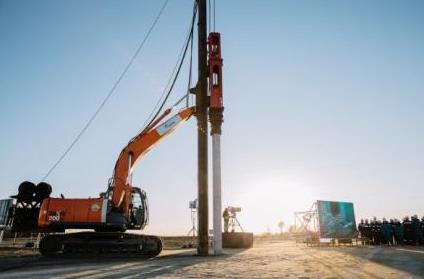 China Petroleum Engineering & Construction Corporation (CPECC), a subsidiary of CNPC, lately inked an EPC contract worth 2.52 U.S. dollars with NIPIgas for construction of Amur gas processing plant in Russia.
The Amur gas processing plant, located in the Svobodnensky District of the Amur Oblast which is about 200 kilometers away from China's Heihe, is a key project of Russian gas giant Gazprom to secure gas supply to China via the east route of China-Russia gas pipelines for the gas sales and purchase agreement between China and Russia.
Upon completion, Amur gas processing plant will have an annual gas processing capacity of 42 billion cubic meters and transmit 38 billion cubic meters to China each year.
CPECC will undertake the work of design, manufacturing, equipment supply, booster compressor workshop construction, drying machine installation, gas purification and fractionation.
As a core business sector, CPECC separated from CNPC in February of 2017 and went listed on the Shanghai Stock Exchange. Cooperation with NIPIgas has been the largest project of CPECC after being listed.
CPECC is expected to finish the first phase construction by 2021.