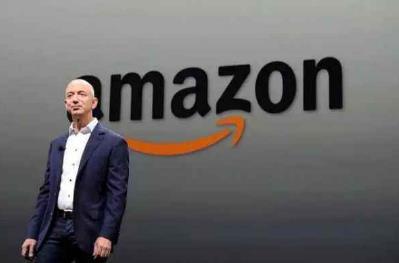 U.S. online retail giant Amazon announced Thursday that its profits for the first quarter of 2018 more than doubled with accelerated sales.
In a report on its financial results for the first quarter ending on March 31, 2018, Amazon said its net sales increased 43 percent to 51.4 billion U.S. dollars for the Q1 period, compared with 35.7 billion dollars in the same period of last year.
It posted a Q1 net income of 1.63 billion dollars, or 3.27 dollars per diluted share, compared with a net income of 724 million dollars, or 1.48 dollars per diluted share in the first quarter of 2017.
It is the second time that the quarterly profits of the Seattle-based e-commerce and retail behemoth has topped 1 billion dollars. In the previous quarter, it had profits of more than 1.8 billion dollars.
Amazon said its operating cash flow increased 4 percent to 18.2 billion dollars for the trailing 12 months, compared with 17.5 billion dollars for the same period of last year.
Amazon founder and CEO Jeff Bezos said the company's AWS cloud service "had the unusual advantage of a seven-year head start before facing like-minded competition" and it is by far the most evolved and most functionality-rich, which has achieved remarkable acceleration in growth.
Amazon reported its blockbuster profits at a time when it was criticized by U.S. President Donald Trump who tweeted several times that it failed to pay enough taxes to the government and should pay more for shipping service provided by the U.S. Postal Service.