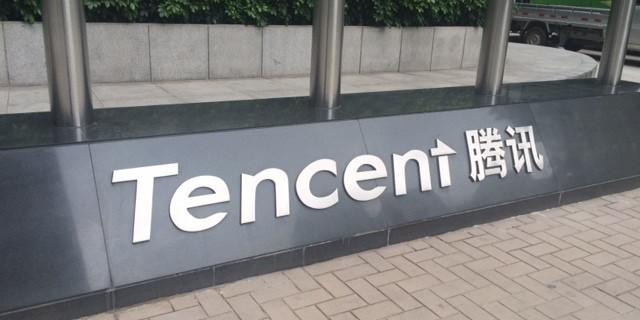 Chinese Internet giant Tencent released its unaudited financial report for the first quarter of 2018, revealing a significant growth both in its operating revenue and net profit, the China Securities Journal reported on Thursday.
According to the report, the company generated a total of over RMB 73.5 billion in revenue during the first three months of the year, meaning a year-on-year increase of 48 percent. Its net profit jumped by as much as 61 percent from the previous year to hit nearly RMB 23.3 billion by the end of March.
Such robuststrong growth in operating revenue also beat what the market previously expected as data from the Bloomberg showed that the average estimate of 11 analysts for the company's operating revenue increase in the first quarter was lower than 47 percent.
The company's excellent performance in the first quarter was partly driven by the impressivestriking performance of its online game business which generated over RMB 28.7 billion in revenue during the period, jumping 26 percent from a year earlier.
With such mobile games as King of Glory and QQ Speed remaining the most popular mobile games among China's game players, the company's mobile game business saw a year-on-year revenue growth of up to 68 percent in the first three months of the year.
Apart from its online game business, the company's online advertising business also gained a year-on-year increase of 55 percent in revenue in the first quarter as more and more advertisers publish their advertisements oin WeChat, Tencent's iconic social platform.
According to Ma Huateng, founder and CEO of Tencent, the company also made dramatic progress in such businesses as mobile payment, cloud services as well as internet finance.
"We will make more investments to improve ourt products and enhance the cooperation with our partners in an effort to raise the quality of people's lives through the internet," promised Ma.