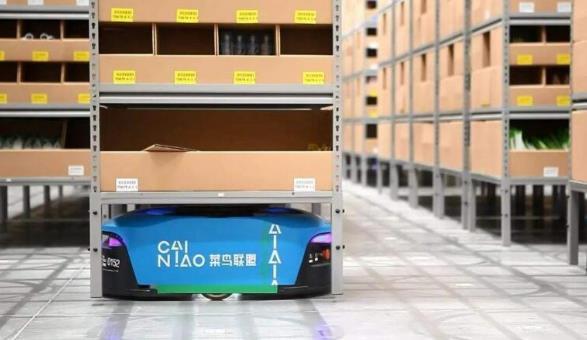 The Cainiao Network Technology Co. Ltd. announced on Wednesday that it had invested $290 million to become the controlling shareholder of Dianwoda, a domestic logistics startup, as reported by the Shanghai Securities News.
This is the largest Chinese investment in the just-in-time logistics industry so far.
Cainiao is a logistics affiliate of the e-commerce giant the Alibaba Group. It operates a logistics information platform which provides real-time access to information for both buyers and sellers as well as information that allows delivery service providers to improve the efficiency and effectiveness of their services.
Founded in June 2015, Dianwoda provides efficient logistics services through innovative business models and technological advantages. In 2017, it achieved its target whereby its business grew tenfold.
At present, there are more than 3 million delivery riders on Dianwoda's platform, covering over 300 cities, as well as serving over one million merchants and nearly 100 million users every day.
Before Cainiao held shares of Dianwoda, Dianwoda had introduced several strategic investors, including SAIF Partners, Sinovation Ventures, Alibaba Capital, Gobi Partners and YTO Express, and provided delivery services for companies, such as Tmall, Cainiao Network, Eleme Waimai, Freshhema, BL.com and so forth.
Dianwoda will receive Cainiao's capital and business support in various fields, such as delivery, and warehouse distribution, and will expand its coverage of minute-level delivery.
At present, Dianwoda's just-in-time logistics network has cooperated with Cainiao's two-hour high-speed delivery service to upgrade the traditional logistics industry.
Wan Lin, the president of Cainiao, stated that Cainiao and Dianwoda would provide better support for the logistics supply chain for the new retail market and become an essential component of the intelligent Chinese logistics backbone network.
Zhao Jianfeng, the CEO of Dianwoda, believed that joining Cainiao would bring more technological and ecological motivation and help Dianwoda to achieve a rapid growth