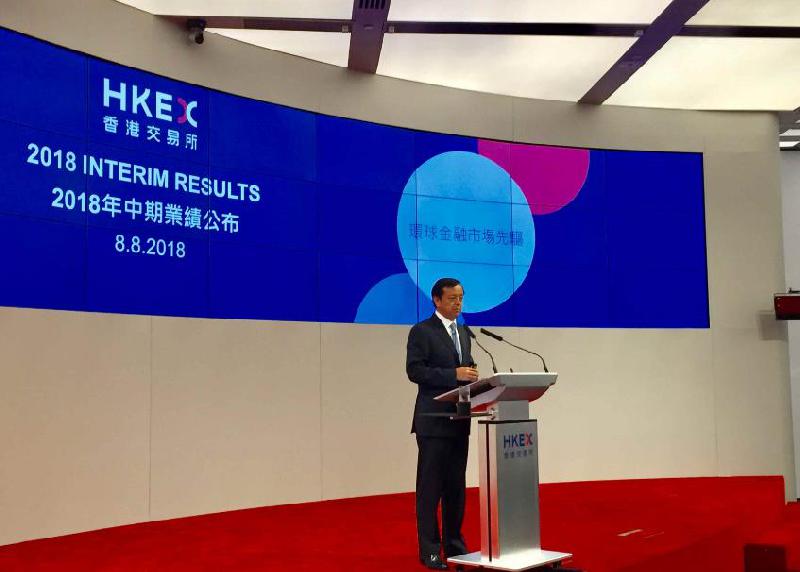 Hong Kong Exchanges and Clearing Limited (HKEX) announced on Wednesday that it had pocketed 5.041 billion Hong Kong dollars worth of net profits in the first half of 2018, up 44 percent year on year.
Meanwhile, it generated 8.194 billion Hong Kong dollars of operating revenues and other incomes during the period, registering a year-on-year increase of 32 percent.
Both the net profits and operating revenues of the HKEX hit the record high.
HKEX attributed the jolly fiscal results to the record high of daily average turnovers in the spot market and the derivative market. Meanwhile, the number of new-listed derivative warrants and callable bull-bear contracts also set a new record during the period.