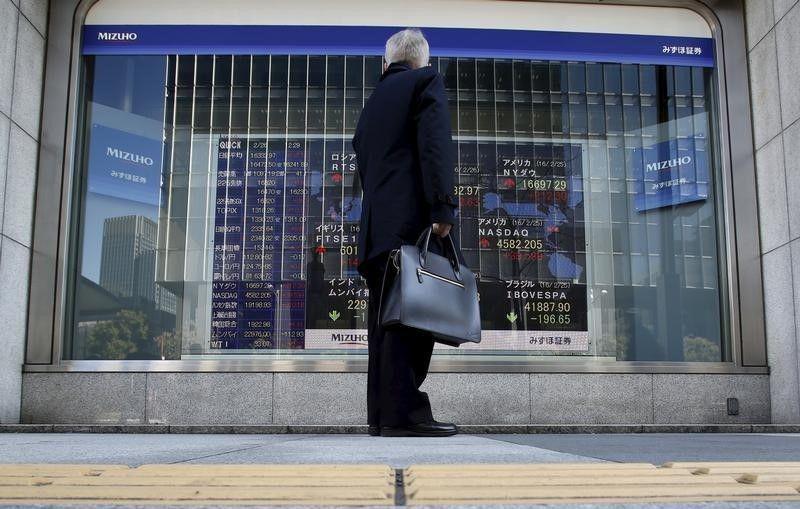 Global reflation expectation has been remarkably higher since the second half of 2016, due to combined effects of commodity price hike, economic recovery and prospect of policy of Trump administration. Last week, Trump announced that the tax reform plan will be issued, which sent the reflation expectation in the financial market even higher. Analyst estimated that the logic of reflation will continue to have impacts on the market in the near term. Commodity price and sectors in the upward cycle are expected to sustain good performance.
Global inflation rises
Over the past few months, inflation of major economies in the world rose significantly. Personal consumption expenditures price index, an index which the Federal Reserve highlights, rose 1.7 percent last December, the biggest increase since September 2014. Data released by the U.S. Labor Department on Feb. 15 shows that CPI in January has increased by 0.6 percent compared with the previous month, the largest since February 2013. The year on year growth was 2.5 percent, the highest level since March 2012. Core CPI increased by 2.3 percent year on year.
Inflation rate in the Eurozone in January increased to 1.8 percent, sustaining the uptrend starting from last May and representing the largest increase since February 2013, in line with the goal of the European Central Bank. CPI of the UK in January also hit 1.8 percent, the new high since June 2014.
Driven by the price hike of commodities and raw materials, the year on year growth of China's PPI in January increased from 5.5 percent in last December to 6.9 percent, up for the fifth consecutive month and higher than market consensus. The year on year growth of CPI in January increased from 2.1 percent in last December to 2.5 percent.
Higher global inflation expectation is to a large extent driven by the price hike of commodities. In 2016, global oil price rose significantly, and prices of other commodities such as metals and rubber also climbed. In December 2016, industrial commodity price in the U.S. was up by 3.3 percent compared from the end of 2015, the biggest yearly growth over the past five years. Mild recovery of global economy and pickup of industrial activities created greater demand for oil and other raw materials. Rise of relevant commodity prices put huge pressure on global inflation at the cost side.
At the same time, Trump presidency also results in higher expectations on inflation. The market in general estimated that Trump will cut tax on a large scale, and increase the U.S.' infrastructure investment through fiscal stimulation. It will accelerate the recovery of U.S. economy and inflation. In this context, the Federal Reserve might increase interest rates at faster pace, which in turn will strengthen the dollar. Once the U.S. dollar sustain the strength, other countries whose currencies weakened against the dollar would face imported inflation, thus the inflation spreads to the global sphere.
Last week, Trump announced that details of the tax reform plan will be issued in the next two to three weeks. Analyst pointed out that in Trump's tax reform plan, to lower corporate tax rate and personal tax rate may be put on the agenda. This will substantially boost enterprises' profit. Previously during the campaign, Trump committed that it will reduce tax rate of enterprises returning home from overseas from the current 35 percent to 10 percent or even lower.
Risk preference rises
After taking the oath of office in January, Trump has continuously launched controversial policies, which suppressed risk preference of the market. Besides, as fiscal stimulating policies that have long been expected by investors were not unveiled, the reflation expectation at one point decreased.
However, investors' expectation for reflation is re-ignited as Trump's tax reform plan will be issued soon. Last week, major global stock indexes represented by the U.S. rose, U.S. dollar rebounded, prices of U.S. bonds declined, and gold were favored by the investors.
As of the closing on Feb. 15, the three major U.S. stock indexes has all hit record highs for five consecutive trading days. It was the best performance since January 1992. S&P 500 and Nasdaq Composite Index in particular closed higher for 7 consecutive trading days. From the beginning of the year, S&P 500 Index, the Dow and Nasdaq Composite Index have increased by 5 percent, 4 percent and 8 percent respectively.
Alongside with the surge and new highs of U.S. stock indexes, risk preference in the market also rose and spread. As of Feb. 15, European Stoxx 600 Index has increased for the 7th consecutive trading days, hitting the new high since December 2015. Hang Seng Index on Feb. 16 closed higher at above 24,000 points, with total increase in 2017 reached 9.6 percent. Hang Seng China Enterprises Index even surged 11.3 percent in 2017, taking the lead in major global markets.
The dollar index has also increased by 1 percent and recorded the first weekly surge in 2017, ending the weak performance since the beginning of the year. On Feb. 15, the dollar index at one point hit 101.76, the highest level in more than one month. Impacted by strong inflation data and Yellen's hawkish statement, U.S. Treasury bonds saw massive sell-offs. Yield of 10-year Treasury bond peaked 2.5 percent on Feb. 15, a new high in the past two weeks.
Higher expectation for inflation and European elections stimulate growing demand for gold. Since the end of last year, the price of New York gold futures has in total increased by 9 percent. More recently, gold futures rose to 1,240 dollars per ounce, hitting the new high since the U.S. election in last November. The latest data of Commodity Futures Trading Commission (CFTC) shows that as of the week ending Feb. 7, speculators' long bet on New York gold has reached the new high in two months.
Cyclical sectors favored by investors
At present, the market has strong expectation for commodity prices, which is related to the relation theme, as well as performance of cyclical sectors.
Tax reform plan proposed by Trump has ignited the hope of strong growth of U.S. economy. Since last November, prices of metals rose sharply as relevant transactions have recovered. As such transactions are still continuing, it is expected to further boost metals, according to analyst at Morgan Stanly.
China International Capital Corporation Limited (CICC) pointed out in its research report that under the background of reflation, greater fiscal stimulation in the U.S., particularly the expansion of public and infrastructure expenses, is expected to accelerate earnings of equity assets. Specifically, cyclical products such as raw material and machinery, which is closed related to infrastructure investment in the U.S., might directly benefit from the increase of infrastructure investment. Consumption oriented industries in general will also benefit from increasing spending power resulting from tax cut. If the U.S. was to expand infrastructure investment in the next decade, it would also boost the demand for commodities such as copper, iron ore, zinc and aluminum.
As to the stock market, "the reflation process has started even before Trump winning the presidency. The surge of the stock market recently is more stable than imagine," says Jonathan, chief U.S. capital market strategist of the Royal Bank of Canada. BlackRock think tank also pointed out in its 2017 global investment outlook report that the reflation led by the U.S. is becoming the impetus driving the growth of global economy and development of the financial market. Reflation has already spread to the global sphere. In this backdrop, the prospect of stocks is brighter than Treasury bonds.
Since the end of American election last November, cyclical sectors have shown outstanding performance under the market expectation that Trump will issue new policies to improve inflation rate. Financial sector of the US stock market has accumulatively soared nearly 20 percent up to now, and both industrial and raw materials sectors increased over 10 percent. After nearly two months of silence, energy sector started to rebound from last week. Up to now, SPDR selective energy sector ETF has recovered 2.4 percent since it touched 2.5-month low last Tuesday.
In terms of Hong Kong stock market, cyclical sectors are also a growth leader. Since 2017, Hang Seng raw materials index has rocketed 21.5 percent, ranking No.1 among industrial index growth rate, and that for industrial, real estate & building, and financial sectors also soared over 10 percent.
Inflation theme will continue at least in the first half year, Yang Yande, manager of Central Asset Investments, thinks. Along with the end of Spring Festival and gradually warming weather, the increasing constructions may trigger a new round of raw materials price performance.
Deutsche Bank (DB) is optimistic on "re-inflation" investment theme in its latest H-share research report, and reiterates its optimistic attitude on Chinese-funded financial stocks and sectors of energy and industry. Regarding to recent growths, periodic stocks, including metal, inland real estate, IT and etc., show the best performance, but bank stocks listed in Hong Kong market, Chinese-funded securities, and energy stocks lag behind the sector performance; H shares are expected to still have potential growth in the future, pushed by demand improvement, re-inflation, enterprise profit improvement, better capital inflow, and other factors, DB analysts points out.
"Re-inflation" theme will continue to be hot in the market, Wang Hanfeng, chief strategist & analyst at CICC, also agrees. He suggests investors keep an eye on cyclical fields constantly proving economic improvement or supply side reform progress, such as building materials, steel, engineering machinery, architecture and other sectors linked to raw materials & industrial chain.
Translated by Adam