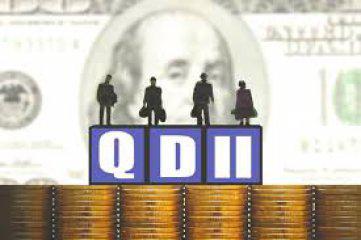 As the Dow Jones Industrial Average and S&P500 index keep recording new highs and the Hang Seng index strides forward, the Qualified Domestic Institutional Investor (QDII) funds, favored by various funds last year, outshine all other types of funds in terms of performance in 2017. Data from East Money Information shows that as of Feb. 14, the yield of QDII funds since 2017 averages to 3.53 percent, while the yield of ordinary stock-oriented funds, hybrid funds and bond-oriented funds averages to 1.87 percent, 0.86 percent and -0.12 percent, respectively. In the eyes of industry insiders, the QDII funds are still worth of investment in 2017 either for the purpose of gaining more profits or hedging regional risks.
Issuance of QDII funds heats up
With triumphant news from the overseas market keeps pouring in, the investment value of QDII funds is further endorsed. As investors grow more interested in overseas investment, fund companies also speed up the issuance of QDII products. Relevant data shows that by Dec. 31, 2016, the scale and number of QDII funds reached 98.19 billion yuan and 123, respectively, representing a growth of 56 percent and 89 percent from the figures recorded in end 2012, while 14 of the 26 QDII funds launched in 2016 were launched in the fourth quarter of the year.
Multiple QDII funds have been established in succession since 2017. In addition, the applications for establishing two QDII funds submitted by China Southern Asset Management Co., Ltd. is still waiting for approval, according to the latest information released by China Securities Regulatory Commission (CSRC).
In fact, total QDII quota is maintained at 89.99 billion US dollars since March 2015 and the quota sees shortage now. Shanghai Securities analyzes that though QDII quota is limited, fund companies still actively allocate quota among publicly-offered funds and special accounts to intensively launch new QDII funds in a bid to meet market's demand.
An insider of a Shanghai-based large fund company told the journalist that since the company's QDII products achieved sound performance on the whole in 2016, the company will further enrich its products this year. Besides products oriented in Hong Kong stocks, the company will also launch some QDII funds oriented in US stocks with the rest quota, and the investment will mainly go to traditional industries like manufacturing, energy, infrastructure and banking.
"Now the publicly-offered funds in mainland China have totaled 9 trillion yuan, but publicly-offered QDII funds only contribute 90 billion yuan, accounting for only 1 percent. It suggests that QDII funds will see huge growth potential in the future", a marketing director of a fund company located in the southern part of China said.
In the opinions of Zhou Jing, general manager of international business department under Fortune SG Fund Management Co., Ltd., the biggest success of QDII is that it explores a completely new asset allocation area for mainland investors. "Overseas market is not very closely connected with the mainland market, the overall risks of investors' portfolio can be decreased and the long-term profit of investors can be raised through reasonable allocation".
Overseas products enriched
After 10 years of development and the active exploration made by various fund companies, QDII funds are now more mature and are more diversified in products.
Take the QDII fund (code: 003629) launched by China International Fund Management Co., Ltd. in November 2016 as an example, the fund adopts the form of Fund of Funds (FOF) and focuses on investment in various fields like stocks, bonds, bulk commodity and alternative assets. It aims to ease fluctuation and spread risks through global asset allocation and portfolio management. Zhang Jun, manager of the fund, pointed out that now the era of global asset allocation has come. FOFs which are diversified, decentralized and professional can reward investors with steadier return and also point the direction of future investment.
As an important variety of bulk commodity, crude is boosted by factors like improving supply-demand structure. Research institutions are still rosy about crude price in 2017. Besides original 9 commodity QDII products, two crude FOF products were newly launched in the fourth quarter of 2016. Analysts pointed out that considering the scarcity of varieties involving crude now, crude QDII funds can be used at trading or allocation tools.
Zhou summarized that "we are quite optimistic about the overall development of QDII. Investors are increasingly interested in overseas investment in recent years. We believe that driven by demand, QDII will get involved in more overseas markets and classifications of assets afterwards and expand its scope of asset allocation".
Industry insiders analyzed that publicly-offered FOF products will see great allocation demand for QDII funds in the time ahead. The investment of QDII funds not only covers stocks, bonds and funds but also agricultural products, oil, gold and real estate investment trusts (REITs), making it quite convenient for investors' asset allocation. QDII funds will become an important tool for the FOF asset allocation of the fund industry.
Translated by Jennifer