Wealth management business in China's banking system comes under stricter regulations in China. A person from a large pubic fund based in Shanghai disclosed that the regulators have required fund companies to report their sub-contracts with banks. In addition, the Macro Prudential Assessment (MPA) system included wealth management products in off-balance sheet into the broad range of credits. Banks' sub-contracts have not increased since the beginning of this year. However, the rapid expansion in shadow credit due to the boom of banks' wealth management business can be hardly cured.
Strict regulations on sub-contracts
A person from a large pubic fund based in Shanghai disclosed that the regulators have required fund companies to report their sub-contracts with banks, including the scale, duration and expected yields of the sub-contracts. "I believe that the measure is very necessary. This is because that large amount redemption of wealth management products will cause a dramatic decline in net asset value (NAV), which will harm small investors' interests," the person said.
In 2016, the NAV of a newly offered fund plunged from 1.039 yuan to 0.337 yuan per share in one day. The fund company claimed that the huge loss was caused by "round-off errors"; while the market believed that it was because that a considerable redemption from institutional investors caused a big swing in its NAV. Later with coordination from various parties, the fund's NAV restored to over 1 yuan.
A person from a large pubic fund based in Shanghai believed that although the case was not wrong from the fund's contact, there was something reasonable about it. That is to say, institutional investors could take advantage from it, but small investors may only suffer losses. At least, the fund company should disclose more information so that small investors may realize the fact that if they are subscribing fund with institutions, the fund's NAV may plunge as a result of institutions' substantial redemption.
Cao Yu, vice-president of China Banking Regulatory Commission (CBRC), indicated at the recent press conference held by the State Council Information Office that as of the end of 2016, the book balance of wealth management products in China's banking system is around 30 trillion yuan. Wealth management products created 977.3 billion yuan earnings for customers in 2016. Banks may subcontract some of the funds raised from wealth management products, including those from private banking, to securities companies, public funds and trust companies. On the one hand, subcontracting can help banks reduce their own investment risks and earn commission charges. On the other hand, it gives full play to other financial institutions to make investment and improve yields.
The People's Bank of China introduced the MPA system for commercial banks in the first quarter of 2016. The growth of broad credit in small and medium banks has slowed down. The MPA system has included wealth management products in off-balance sheet into broad credit since the beginning of the year. Therefore, commercial banks have witnessed a limited growth in wealth management business despite that they set goals for these departments. Some banks even actively shrunk the scale of wealth management business. But as the regulations on asset management business have not been formally issued yet, many fund accounts for sub-contracts recorded poor performance last year. The scale of sub-contracts did not expand in 2017. Competitions and game among institutions become increasingly fierce.
Shadow banks can be hardly removed
It is learnt that the guidance on standardizing the asset management business in financial institutions which is still under preparation proposed rules for the key issues in the asset management business. What concerns the financial circle is that the guidance will strictly forbid using the fund raised from asset management products to invest in other asset management products. It will also forbid financial institutions to provide channel services which aim to expand investment scope and avoid regulatory requirements.
In practice, banks are major fund providers for embedded asset management products. Trust companies, securities companies, insurance companies, fund companies and fund subsidiaries serve as channels. These asset management products usually nest institutionalized trust and asset management plans, typically including wealth management products traded among banks, banks' sub-contracts and channel services. Under this arrangement, trust fund can be invested in the real estate market, government financing platforms and other fields that normally do not accept such fund to make arbitrage via regulations.
By offering channel services to non-banking financial institutions, banks can borrow money to real estate enterprises, government financing platforms and other restricted fields, so as to report their potential bad debt at a lower level. To offer loans via off-sheet wealth management products, banks can pay less required reserves. This is the most important factor for the emergence of shadow banks.
In addition, there have emerged a large number of new institutions and business models to avoid supervision. But regulations seemed to have little effect.
Nevertheless, since the beginning of this year, as regulations on the real estate market and channel business have strengthened, real estate enterprises have seen a significant contraction in financing scale. In fact, after the regulations on the real estate market were issued, the capital raised via asset management plans flowing to the real estate market has declined dramatically. Real estate trusts issued in January and February this year have decreased. The real estate trusts established in January was only at a scale of 10 billion yuan, down over 33.3 percent both on a yearly and monthly basis.
Abandon rigid repayment
Except eradicating channel services, to abandon rigid repayment and reduce implicit guarantees is another key issue mentioned in the regulations on asset management business.
The guidance pointed out that currently the asset management sector usually requires rigid repayment, resulting severe moral risk among investors, distorting capital prices and impacting the resource allocation efficiency of the financial market. Therefore, the guidance stipulates that the asset management business should be an off-sheet business of financial institutions. Investors should enjoy yields and undertake risks brought by it. Financial institutions should not make it an on-sheet business and make guarantees on repaying principals and returns.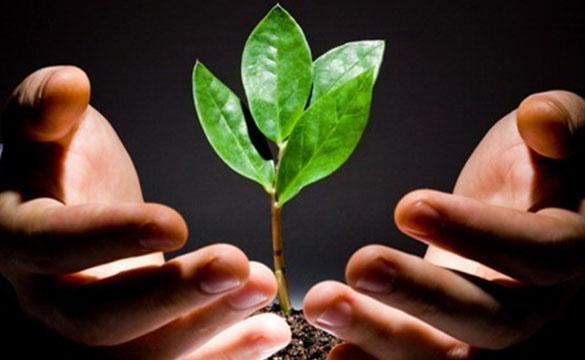 Although most asset management products have not guaranteed principals, there are still implicit guarantees. Almost all asset management products provide expected yield rate, which both individual and institutional investors regard as a commitment.
A research report from UBS shows that only 6 percent asset management products are managed on the base of their NAV in the second quarter of 2016. That is to say, over 90 percent of them are still managed on a form of capital pool. If one or several bonds which a bank's asset management products invest, the bank or the non-financial institutions has to fill the loss in order to fulfill their commitment to asset management products buyers. Therefore, asset management products are regarded as deposits with high yields even if they should be off-balance business without guarantee and banks usually do not prepare reserves for them.
The expected yields rate of asset management products become rigid mainly because that there are several hundreds of bank issuers and their asset management products are quite the same. These banks dare not reduce expected yields rate of their asset management products and abandon rigid repayment in order to win more customers.
Translated by Coral