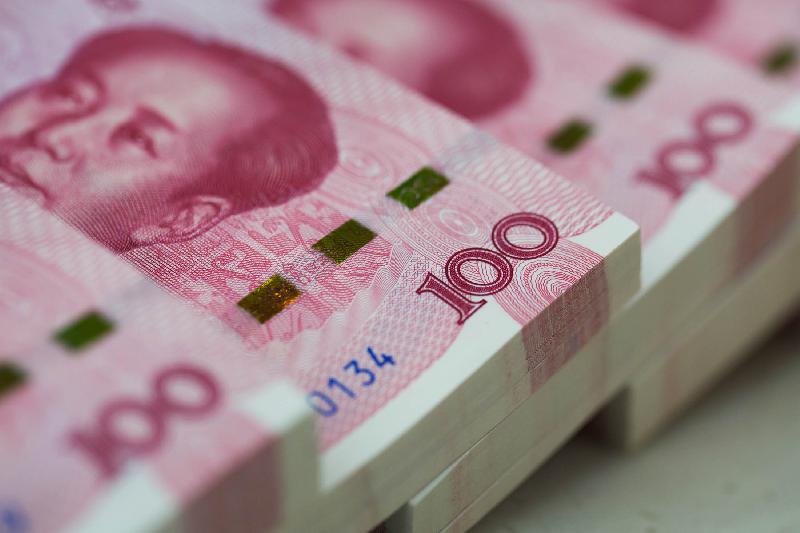 Recently, the first trench of renminbi-denominated panda bonds for the "Belt and Road Initiative" is issued. Deng Ge, spokesperson for the China Securities Regulatory Commission (CSRC), pointed out that this will further expand channels for accommodation of funds of enterprises from countries along the "Belt and Road Initiative" and deepen financial cooperation among these countries. The CSRC will further deepen the opening of bond market and boost capital market to better serve construction of the "Belt and Road Initiative".
Experts said that China's bond market saw ups and downs in 2016. New features and new hot spots of the market showed up, and green bonds and panda bonds were favored by the market. But credit exposure events of traditional bond business showed that the forms of risks were diversified and unconventional. So risk prevention measures should be strengthened.
Green bonds and panda bonds are favored
Currently, green bonds and panda bonds keep popular. A journalist from China Securities Journal learnt that green bonds have established industrial chains including issuance practice, evaluation and assessment, legal practice and credit rating centering on relevant policy and development trend. Li Chuanyu, business director of corporate financing department of Dongxing Securities Company Limited, said that relevant financial institutions are expected to embrace opportunities related to green bonds.
Ren Guanping, vice president of Chinese Society for Environmental Sciences (CSES), remarked that green bond, a financing tool which is a bond and is "green", is one of the important parts of China's green financial system. Ren said that green bond plays a significant role in broadening enterprises' financing channels, resolving problem of duration mismatch, lowering financing costs, standardizing environmental management and guiding investment in green projects. China's green bond is ushering in a vast market.
The journalist learnt from China International Capital Corporation Limited (CICC) that during the issuance of panda bonds for the "Belt and Road Initiative", CICC, as the exclusive principal underwriter and bookkeeping manager, discussed with Russian aluminum producer UC RUSAL on important qualified institutional investors. Through investigation, they decided that the first trench of the bonds is expected to be 1 billion yuan with a tenor of 3 years, rated at AAA. China United SME Guarantee Corporation will offer guarantee. The issuance of the first panda bond for enterprises of countries along the "Belt and Road Initiative" is an important measure of implementing national strategy and boosting international economic partnership. CICC introduced that it has achieved several product innovations when communicating with regulators, rating institutions and investors, making breakthrough for issuers.
Preventing bond risk still needed
Experts think that strengthening risk prevention in bond market in 2017 is still needed so as to advance stable and sound development of the market.
Yang Yu, analyst from Hwabao Securities Co., Ltd., indicated that looking into 2017, various economic data is stable, economy is still recovering steadily, and inflation is expected to pick up slightly in the short period. Policy is pitched at de-leverage and risk prevention. Monetary policy is neutral but also slightly tight. But the bond market is still faced with two major risks. One risk is if de-leverage beats market expectation, it will bring negative impact to the market. The other one is if the number of interest rate hikes of the U.S. is more than expected, increase in yield of 10-year U.S. bonds will drive yield rate of China's bonds to go up further. On the whole, there are many uncertainties in 2017 and opportunities may lie in the difference between expectations after risks are released in the second half of the year.
As for the credit risk which may occur in 2017, redemption at maturity will see peak in March-May and August, and pressure of debt repayment will be smaller at the end of the year. But seen from last year, issuance speed at the primary market was very easily influenced by credit events and market sentiment. Mismatch of supply and the matured bonds may disturb bond issuance of enterprises which highly depend on external financing, which will give rise to potential refinancing risk. Therefore, extensive attention should be paid to market sentiment when a great many of bonds are matured.
Besides, a person from an institution remarked that in terms of supervision over green bonds, market operation system including supervision over investment of fundraising and standardization of information disclosure should be improved, and standardization of intermediary services such as green certification and assessment of the third-party, credit rating of green bonds and bond underwriter and guidance function of the market should be enhanced so as to guard against risks and ensure sound development of the market.
Translated by Vanessa Chen