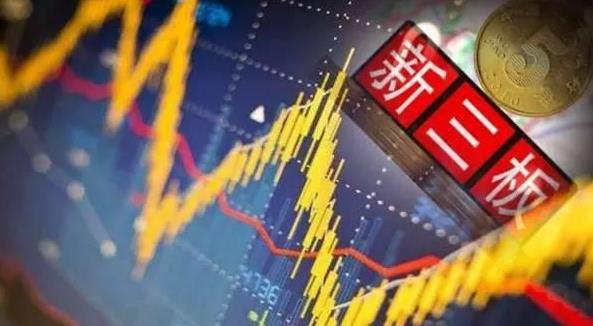 The craze for listing on the National Equities Exchange and Quotations (NEEQ, New Third Board) among small and medium securities companies has faded. Those that have already listed are now faced with challenges, like shrinking transactions, stricter supervision, insufficient net assets and undervalued NEEQ.
According to the statistics of the Securities Times, among 7 securities companies listed on the New Three Board that released 2016 annual report, 6 reported an over 50 percent year-on-year decrease in their parent companies' net profit. Donghai Securities ranks top on the list, with a decrease of 74 percent, or 457 million yuan, in net profit.
Except for Hualong Securities that issued 9.622 billion yuan additional shares, other listed securities companies barely made any moves in capital operation in recent years. Yet after the IPO review process accelerates, two securities companies applied for IPO in the A-share market. Nanjing Securities' application has been accepted recently. Xiangcai Securities is taking tutoring for listing in the A-share market.
"Compared with securities companies listed on the main board, those listed on the New Three Board are undervalued. New Three Board-listed securities companies also attract less attention and raise fewer funds than those listed on the main board. They all want to find a place in the A-share market," a secretary of the board of a New Three Board-listed securities company said.
6 securities companies saw 50pct fall in net profit
According to the NEEQ's website, the 7 securities companies saw a larger decline in operating revenue than that in net profit in 2016.
Trading volume in the NEEQ has shrunk remarkably in 2016 from 2015. This causes a year-on-year decline in revenues from businesses like brokerage, wealth management, investment and transaction and capital intermediary agent. All NEEQ-listed securities companies saw their net profit decline year on year. Donghai Securities ranked top on the list with a decline of 74 percent.
It is worth noting that ranking bottom of the list was Kaiyuan Securities which even reported positive growth in operating revenue. Financial statement shows that the company obtained an operating revenue of 995 million yuan in 2016, up 19 percent from the 834 million yuan in 2015.
In terms of business structure, brokerage services remain to be the primary business of those securities companies. Specifically, Xiangcai Securities takes the highest proportion in brokerage services at 61.42 percent. As fewer transactions cause a decline in commissions, the company earned 988 million yuan from brokerage services in the whole year of 2016, down 54.25 percent from a year earlier.
In terms of the composition of main businesses, brokerage service, credit trading service, investment banking service and asset management service take up the highest proportion among all the businesses of the 7 securities companies.
Credit trading business becomes highlight
In recent years, securities companies that usually are engaged in securities margin trading, contracted repurchase and collateralised repurchase services have seen a rapid development in credit trading service. The service has become a new growth point. In 7 NEEQ-listed securities companies, Xiangcai Securities and Nanjing Securities saw the operating revenue from credit trading service account for nearly 30 percent of their total revenue.
According to its 2016 annual report, Xiangcai Securities earned 521 million yuan net income from the interest, charges and commission of credit trading business, accounting from 32.37 percent of its operating revenue.
"Last year the company has made great efforts in developing and advancing credit trading business. It has enriched products and business to cultivate new growth point," Xiangcai Securities indicated. As it paid fewer taxes and fees thanks to the replacement of business tax with value-added tax, the company's operating expenditures in credit trading business decreased 58.07 percent year on year in 2016.
In addition, Nanjing Securities sees its interest income from margin trading account for nearly 30 percent of its total operating revenue. It shows in its prospectus that its margin trading balance in 2014, 2015 and in the Jan.-Sept. 2016 was 5.367 billion yuan, 7.887 billion yuan and 5.444 billion yuan, respectively; its interest revenue was 200 million yuan, 712 million yuan and 340 billion yuan, respectively, accounting for 14.09 percent, 23.76 percent and 29.86 percent of its total operating revenue.
Seek for IPO on A-share market
There are now two NEEQ-listed securities companies seeking for conducting IPO in the A-share market.
Nanjing Securities has taken an important step. It was the third time for applying IPO in the A-share market. According to its applications posed on the website of the China Securities Regulatory Commission (CSRC) on March 17, Nanjing Securities plans to issue no more than 825 million shares on the ChiNext Board.
The prospectus of Nanjing Securities shows that brokerage service is its traditional advantageous business. Insufficient net asset is a factor restricting its development. Nanjing Securities said that "the insufficient net asset has directly hindered the company to expand business, make innovation in business and improve profitability. It has greatly restricted the company's development." As of the end of 2016, the company's net asset was 7.923 billion yuan.
Xiangcai Securities which is taking IPO listing recently revealed IPO plan. It plans to issue no more than 1.6 billion shares. The proceeds will be used to increase the company's capital fund after deducting IPO charges. It will list on the Shanghai Stock Exchange.
As of Dec. 31, 2016, the total asset of Xiangcai Securities was 25.427 billion yuan, and its total liability was 19.505 billion yuan. The net asset of its parent company was 7.353 billion yuan, up 17.97 percent year on year. It reported an operating revenue of 1.609 billion yuan. That assigned to its parent company was 422 million yuan, down 65.19 percent year on year.
In addition, the other 6 NEEQ-listed securities companies become quite popular among investors due to their performance and growth potential. 3 of them issued additional issues after listing. Hualong Securities issued 9.621 billion yuan additional shares in one time in 2016, ranking top in terms of fund raised. Lianxun Securities and Nanjing Securities raised 3.791 billion yuan and 3.444 billion yuan respectively via private placement. Donghai Securities and Lianxun Securities ranked top among all NEEQ-listed securities companies in terms of their full-year trading volume with 11.57 billion yuan and 7.545 billion yuan, respectively.
(Note: Guodu Securities has been approved to list on the NEEQ, but has not officially listed yet.)
Translated by Coral Zhong