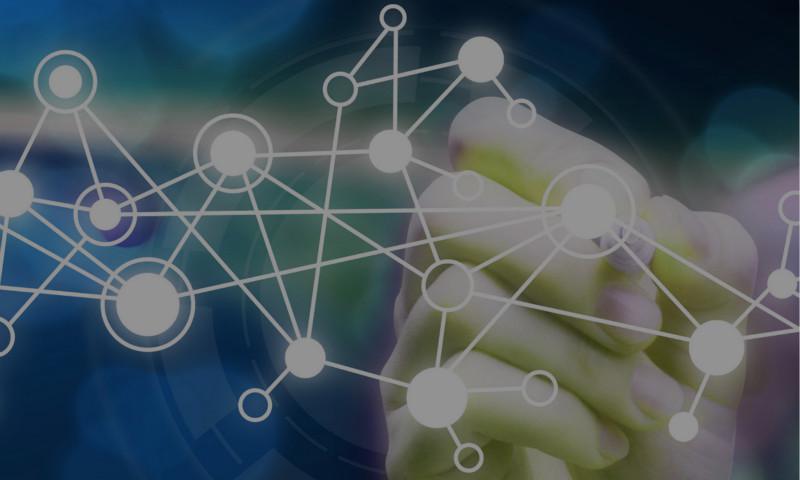 Following technologies including big data, cloud computing and robot-advisor which are applied in financial market, blockchain technology will be gradually applied in various occasions after nearly three years of verification in lab and exploration of mode.
At present, large-scale practical application scenarios of blockchain are seen in provisions management and account checking of syndicated loans, cross-border direct payment and settlement, bill financing and bill custody. Meanwhile, there are more and more licensed financial institutions, which participate in the technology, including Internet banks, joint-stock banks and financial assets transaction platforms.
The application market of blockchain hasn't been flourishing but is full of fierce competition.
5 application scenarios decided
To put it simply, the blockchain technology is a technological solution that makes participants collectively maintain a credible data structure through the use of a peer-to-peer (P2P) network. The blockchain database isn't accessed and managed by a single participant but by a distributed and decentralized manner. Therefore, it cannot be forged and altered but can be traced, hence solving the problem of cooperation and mutual trust of multi-parties in complicated scenarios.
Industry insiders indicated that the above-said features allow blockchain technology naturally to be applied in financial businesses which involve many institutions and have high requirements on timeliness and confidentiality of data.
It is learnt that Tencent's online banking affiliate WeBank was the first one to adopt blockchain technology in provisions management and account checking of syndicated loans and use the technology in its core product Weilidai. WeBank's Chief Information Officer Ma Zhitao says a series of characteristics of Weilidai make it as an application carrier of blockchain technology.
In August of 2016, two private banks WeBank and Shanghai Hua Rui Bank jointly rolled out the platform for provisions management and account checking of syndicated loans based on blockchain technology. This system enables the cooperation banks to check real-time information about accounts of provisions and results of account checking, monitor real-time positions and shorten the cycle of account checking.
After the security of the technology is verified, Bank of Luoyang and Bank of Changsha also adopted the platform in early this year. By the end of late March, there have been 2.2 million application data records in the blockchain platform of WeBank. WeBank is going to launch an open source edition of underlying blockchain platform of this system in the second quart.
Ma disclosed that "We have spent more than one year in consolidating the technology of underlying blockchain. It has been operated without any breakdown for more than half of a year, proofing that using blockchain technology can shorten the cycle of account checking, improve operation efficiency and cut operation costs."
China Merchants Bank Co., Ltd. holds the same idea. Officials from the bank told the journalist that using blockchain technology as a solution to specific financial scenario can simply interactive process and lower exchange cost. But it should happen under the premise that the underlying blockchain technology of this special scenario has been verified. After long-playing argument and analysis, China Merchants Bank decided to use blockchain technology in cross-border direct payment.
The traditional cross-border payment business is time-consuming. China Merchants Bank believed that the blockchain technology is able to weaken cross-border payment's dependency on the system of Society for Worldwide Interbank Financial Telecommunication (SWIFT) and streamline process of account checking. And what is very important is that if the turnover of cross-border payment is moderate, it will avoid the performance bottleneck of blockchain technology.
Statistics of China Merchants Bank showed that payment with value of more than 200 million Hong Kong dollars have been done since direct payment project was introduced in mainland China and Hong Kong on February 23.
Shenzhen Blockchain Financial Service Co., Ltd., controlled by Cao Tong, former vice-president of China Citic Bank Corporation Limited and former president of WeBank, uses blockchain technology in bill custody and bill financing of banks. The company allied with more than 10 banks and non-banking institutions and dealt with bill business and bill financing through blockchain technology to reduce operation costs and improve efficiency.
Chinese commercial banks apply blockchain technology in provisions management and account checking of syndicated loans, cross-border direct payment and settlement, bill financing and bill custody on their own or through cooperation with other institutions.
"P2P network, encryption and database technology make up a complete solution, which is a blockchain solution. It is not suitable for all types of businesses. " Ma told the journalist that "Blockchain is suitable for the financial environment with participation of multi parties as it can provide effective coordination and real-time monitor over operation and improve efficiency and safety. At present, blockchain technology has been applied in deposit certificates and liquidation but not in settlement yet. New application scenario needs to be explored."
Blockchain technology alliance sees fierce competition
The confirmation of application scenario of blockchain technology is expected to be accelerated this year. Many bankers told the journalist that many state-owned banks have worked on technology study and proof of concept of blockchain, but their move is not as fast as WeBank and China Merchants Bank. The large state-owned banks are absent from the research on blockchain technology and they all took part in the central bank's proof of concept of digital bill based on blockchain technology at the beginning of this year.
China Merchants Bank is now preparing for a new batch of application scenarios of blockchain except cross-border payment. Officials from the bank said that the bank has made advanced research on blockchain application in many business fields such as trade financing, asset custody, interbank wealth management product and bill custody and some projects are entering the stage of proof of concept. But WeBank may be quicker. Ma disclosed that the bank would decide new application scenarios of blockchain technology in the second quarter.
The increase in application scenarios will drive the expansion of participants in blockchain business. It is learnt that these institutions spontaneously draw close to providers of underlying technology and cooperate with each other based on common businesses.
WeBank was the first one to lead institutions to ally. It took the lead to establish Financial Blockchain Cooperation Alliance (Shenzhen) with Shenzhen Securities Communication Co., Ltd. and Shenzhen Financial Information Service Association. Members of the alliance include 67 institutions in six fields including banks, securities companies, insurance companies, funds companies, regional equity exchanges and technology firms.
According to the different business scenarios supported by blockchain technology, there are three governance models of blockchain, namely, public chain, private chain and alliance chain. The trans-organization application in financial industry involves many high-frequency information and cash flow and tough supervision and safety are required, so alliance chain is usually adopted. Blockchain technology's application in provisions management and account checking of syndicated loans is the first successful try of WeBank and all participants are members of the Financial Blockchain Cooperation Alliance.
It is learnt that WeBank attempts to build an open platform to export financial ability of blockchain. Therefore, it cooperated with Tencent to set up blockchain as a service (BaaS). The BaaS consists of infrastructure of underlying blockchain, tools of developers, templates and resources. Through the BaaS, institutions which connect with the platform can build alliance chain by themselves and review identities and nodes of blockchain.
China Merchants Bank also adopts alliance blockchain to build interbank cooperation platform. Relevant officials from the bank told the journalist that the bank is now actively promoting expansion of blockchain projects among banks. It worked with foreign banks on proof of concept of cross-border message platform. China Merchants Bank plans to realize more cross-border business scenarios such as management of global cash and cross-border witness of opening accounts.
Industry insiders remarked that along with blockchain technology to be verified in actual application environment, it is expected that many business alliances will come out.
Translated by Vanessa