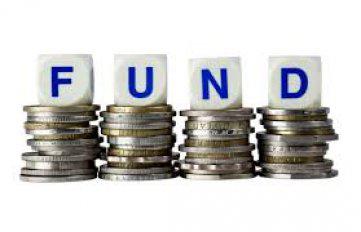 Some fund companies today released their first quarterly reports for 2017. Fund managers are cautious on both the economic fundamentals and capital liquidity in the future. Particularly, it is noteworthy that some fund companies that posted outstanding performance have begun to cut holdings.
Meanwhile, their existing limited holdings are more concentrated in industry leaders. As the economy swings, it will be undoubtedly a way to earn excess earnings by seeking for stocks that went through the cycle. Fund companies believe that under the background of a weak macro economy, industries are accelerating in clearing excessive productivity. As "spoilers" decrease in the market, the industry pattern is expected to improve. Industry leaders will become the largest beneficiary.
Funds' holdings are rebalancing
After a round of shuffle in the capital market in recent two years, the A-share market has increasingly favored low-valued blue chips that are very likely to grow in the future. At the same time, they have given up more growth stocks whose valuations mismatch with growth.
Along with the change of market style, stock-leaning funds have experienced a rebalancing process in holdings.
Opinions from Aegon-Industrial Fund Management Light Asset Hybrid Fund (fund code: 163413) are typical among all fund managers. In its opinions, there has been a substantial change in the A-share investors' preference and their standards when selecting stocks. Investors have begun to recheck the value of leading stocks with solid performance in financial statement and strong growth momentum as well as stocks in traditional industries that continuously accumulate competitive strength and are expected to benefit from the stabilizing economy. The fund adjusted the structure of its holdings in the first quarter: increasing holdings in banking, consumption, machinery and other traditional industries with reasonable valuations and expectations for marginal improvement, while decreasing holdings in growth stocks with higher valuations and expectations for less stability. Its strategic allocation has become more balanced.
Along with the launch of the Shanghai-Hong Kong Stock Connect and the Shenzhen-Hong Kong Stock Connect, the A-share market style becomes closer to the international standard. Aegon-Industrial Fund Management Green Investment Hybrid Fund (fund code: 163409) believes that as China's capital market further opens and regulators have enhanced management on market compliance, the A-share market will grow more mature in the future. In addition, regulators show evident resolution to cut leverage.
Cautious about future market
Some well-performing funds have gradually cut holdings, suggesting a cautious sentiment on the second quarter.
Orient Securities Asset Management Industry Upgrading Hybrid Fund (fund code: 000619) believes that the economy is not optimistic in the second quarter. Signs show that the economy has weakened remarkably since March and lacks strength to grow as deleverage continues. Monetary conditions began to tighten. Actual interest rates turn around to go upward. The growth of broad money supply (M2) slows down.
"We are cautious about the market in the second quarter of 2017. We will maintain a neutral position," Yinhua Fund Management Harmony Theme Fund (fund code: 180018) said. The logic behind its prediction is that the macro-economy faces high upward pressure in the second quarter. Form a micro perspective, tightened real estate polices have taken effective: the growth of house sales will slow down. In addition, as the marginal increase of capital liquidity has weakened, it is hard to loosen it again.
Particularly, some well-performing funds have begun to decrease their holdings. For example, E Fund Management Consumption Industry Fund (fund code: 110022) saw its performance up 38 percent in the recent year, ranking top among all stock-leaning funds. The fund clearly stated in its first quarterly report that aware of risks, it has gradually cut down its holdings close to the lower limited specified in fund contract. It is learnt that the fund had 88.07 percent holdings at the end of last year, and decreased to 83.61 percent at the end of the first quarter this year.
The fund said that by selling stocks with big growth in the short run and buying stocks with extremely low valuation, it has reduced the overall PE ratio of its portfolio. In addition, the fund manager stressed that it never gives up seeking for quality stocks. In the first quarter, it has gradually built up positions in companies in emerging industries with excellent fundamentals and reasonable valuation, and will continue to increase holdings in such companies in a wider range.
In addition, E Fund Management Small and Mid-Cap Stock Hybrid Fund (fund code: 110011), also well performed, said that it has cut holdings in equity in the first quarter. It adjusted the structure of its allocation: decreasing positions in automobile and household appliances while increasing positions in transport and real estate. As for individual stocks, it reduced allocation in some high-valued small-cap stocks, and increased reasonably-valued stocks with unique business model and clear long-term development logic. It is learnt that the fund had 83.55 percent holdings at the end of last year, and decreased to 77.65 percent at the end of the first quarter this year.
In addition, Orient Securities Asset Management Ruiyang Fund (fund code: 169102) also said that they cleared holdings in stocks that witnessed significant growth in 2016, and begun to cut holdings in stocks that have grown remarkably since 2017, yet whose cost efficiency has sharply declined.
Select leading stocks in industries
Fund managers still keep a high attention to leading stocks. The fund manager of Orient Securities Asset Management Industry Upgrading Hybrid Fund said that he will continue to focus on industry leaders. He believes that as the economy becomes what it is now, restricted by the economic growth, population structure, environmental protection pressure and other external factors, many industries will consolidate. Industry leaders with core competitive strength in cost, network effect and customer retention will further improve their market shares and profitability in the inventory market. Meanwhile, it is bullish about companies that are injected with new vitality by reforms and see large improvement in profit. In addition, it will track and wait patiently for some excellent growth stocks that have been in a downtrend in the last quarter.
As for the investment direction in the second quarter, Orient Securities Asset Management Advantageous Carefully-Selected Hybrid Fund (fund code: 001712) said that it is bullish on quality industry leaders with high stability, high dividends and low valuation, such as consumption leaders, leaders in medical innovation and medical services as well as cyclical leaders with effective shrinking in the supply side. Meanwhile, it is also bullish on investment opportunities in the industrial cluster of high-end precision manufacturing and the transformation of domestic-made automobile.
Translated by Coral