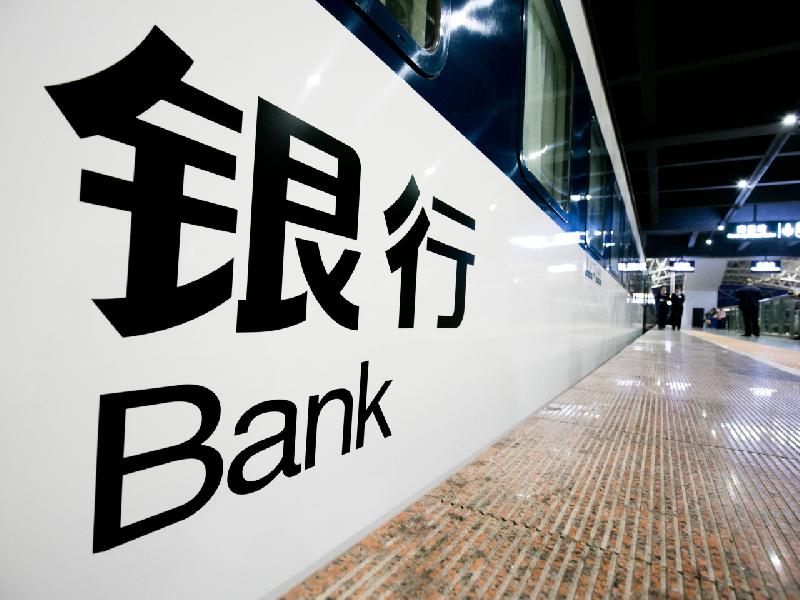 The State Council recently nodded the Opinions about Key Work Concerning Deepening Economic System Reform in 2017. "Expanding the scope of institutions allowed to participate in banks' piloting securitization of non-performing assets (NPAs) in a prudent and steady way on the precondition of strict control over piloting scale" is a task included in the reform of multi-layered capital market.
News recently came that the piloting list for expanded securitization of NPAs has been determined. Zheng Jia, general manager with Structural Financing Department under China Bond Rating Co., Ltd., told journalist of the
Securities Daily
that banks involved in the expanded piloting now are mainly joint-stock commercial banks and some urban commercial banks. Currently, the securitization of retailing NPAs (including credit cards, small loans and individual houses) takes up nearly 80 percent of the securitization of all NPAs, showing that securitization of NPAs is the main channel for batch proposal of retailing NPAs.
In the eyes of Zheng, commercial banks urgently need to dispose NPAs since high balance of non-performing loans (NPLs) and NPL ratio keep weighing on their operation. But disposal channels of NPAs are limited to internal collection and cancel after verification, batch transfer of asset management companies (AMCs) and local AMCs, transfer of beneficial right of the credit of NPAs, securitization of NPAs, debt-to-equity swap and etc. now.
"Considering the implementation of macro prudential assessment (MPA) by the central bank in 2017 and the strong signals sent by financial supervision about "deleveraging and preventing risks", securitization of NPAs will become an important way for commercial banks to dispose NPLs, and increase capital adequacy ratio and the provision coverage ratio of NPLs", Zheng said.
The journalist learnt that China Huarong Asset Management Co., Ltd. started exploration of the securitization of NPAs as early as in 2003. China Development Bank Co., Ltd. and China Construction Bank (CCB) both succeeded in the piloting in 2005. Business concerning the securitization of NPAs was suspended in 2008 due to international financial crisis, and it was restarted in 2016 with six banks, including Industrial and Commercial Bank of China (ICBC), CCB, Bank of China (BOC), Agricultural Bank of China (ABC), Bank of Communications, China Merchants Bank (CMB), approved as the first to pilot. The total quota was 50 billion yuan.
Up to now, banks like the BOC and CMB have successfully launched products concerning securitization of NPAs. The central bank totally launched 14 products concerning securitization of NPAs in 2016, worth 15.6 billion yuan and involving 46.1 billion yuan NPAs. The basic assets cover NPAs of companies, and NPLs concerning individual consumption, operation and houses.
Besides restarted piloting, system construction was also further perfected last year. The National Association of Financial Market Institutional Investors released the Guidance on Information Disclosure of Asset-backed Securitization of Non-Performing Loans in April 2016 to further define the requirements of information disclosure and enrich the items to be disclosed.
As introduced by Zheng, the design of trading structure better meets the needs of products now since piloting securitization of NPAs was restarted last year. Though simple hierarchical structure is adopted, features like the uncertainties of the amount and time of securitization of NPAs to be recovered and the importance for loan service providers to perform their duties are highlighted in the trading structure design for liquidity support and the rewards to loan service providers.
In addition, the offering prices are more flexible now. Investors even purchase subordinated securities with premium after full investigation of basic assets. The scope of subordinated investors is expanded. Besides AMCs and local AMCs are introduced as subordinated investors, private capital like private funds are also involved in the due diligence of basic assets for subordinated investment, according to Zheng.
However, improvement of the piloting is still desired. In Zheng's opinions, firstly, data accumulation is not enough. Secondly, supporting mechanisms and measures like laws, tax, and accounting await further exploration and improvement. Thirdly, it's hard to predict future cash flow of securities, and it is difficult to evaluate and set prices too. Fourthly, further cultivation of investor groups and market maturity is required.
Wen Bin, chief researcher with China Minsheng Bank, also remarked during his interview with the
Securities Daily
that the securitization of NPAs will see large development space after the piloting is expanded this year, but there are still some factors holding it back from deeper development. For instance, the scope of investors should be enlarged, and the trading on the secondary market is not active enough.
Translated by Jennifer