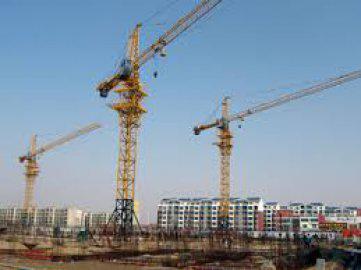 The meeting convened by Wuhan city, Hubei province on April 20 for deploying special actions to regulate its housing market claimed that violations of regulations across the city will be cracked down together during April 26 and Sept. 30.
Reportedly, all abuilding and commercially available commodity house projects as well as all business departments of real estate agencies in the city will be covered in the special regulation. Behaviors like failing to publicize all houses available for sales in a one-off way within 10 days after the permit for presale is obtained, failing to mark the price clearly at full positions as required, failing to publicize sales progress, being reluctant to sell out and hoarding houses for speculation, charging unreasoned fees, bundle sales and sales with additional conditions will all be regarded as violations of regulations.
In the Notice about Further Rectifying and Standardizing the Order of Tianjin's Housing Market released by Tianjin Municipality earlier, it is pointed out that any collections of down payment, house payment and etc. in the name of borrowing, wealth management, insurance and etc. through various means before the permit for selling commodity houses is obtained, and any tricks played in not publicizing all houses available for sales at one time within 10 days after the permit for selling commodity houses is obtained, being reluctant to sell out or hoarding houses for speculation will be regarded as violations of regulations.
Shandong province also takes special actions to crack down violations of laws and regulations like hoarding houses for speculation. Key focus will be laid on stepping up supervision over presale of commodity houses. After being permitted for presale, house developers must publicly sell houses at approved prices. No price hike is allowed within three months. The price hike should be no higher than the growth of per capita disposable income of local urban residents in previous year if price adjustment is indeed needed after three months.
Beijing clearly tightened the "detailed rules" for supervising commercial office projects. All commercial office projects failing to process construction permit before March 26 are required to modify design scheme and re-apply the planning permit of construction engineering. Any developers change the nature of land being used without authorization will have their land withdrawn, and they will be restricted from auctioning other lands in local land market too.
Of note, over 40 cities, including Wuhan, Nanning, Lanzhou, Xi'an and Chongqing, have launched second round of administrative examination after the Ministry of Housing and Urban-Rural Development held a video and telephone conference about "standardizing behaviors of house developers and sales agencies" on March 29.
Up to now, multiple house developers including Beijing Capital Land and Country Garden have been investigated. Chengdu Housing Administration circulated a notice about the punishment over six house developers that have violated regulations. Wuhan also announced earlier that 77 house developers have been investigated since 2017.
While carrying out administrative regulation, multiple places still continue to tighten their regulation policies. At present, over 45 cities in China have introduced a variety of real estate control policies, a total of more than 140 times. Speculative behaviors in key city clusters like Pearl River Delta region, Yangtze River Delta region and the Beijing-Tianjin-Hebei region are fully blocked off. It means that administrative regulation, and restrictions over house purchasing, house loans and house selling have become common tools used by local regulation.
Zhang Dawei, chief analyst from Centaline Property, indicated that this is the toughest restriction in the housing market in the past decade and no sign shows any weakening. This round of tightened regulation fully blocks off all possibilities to speculate houses.
Translated by Jennifer