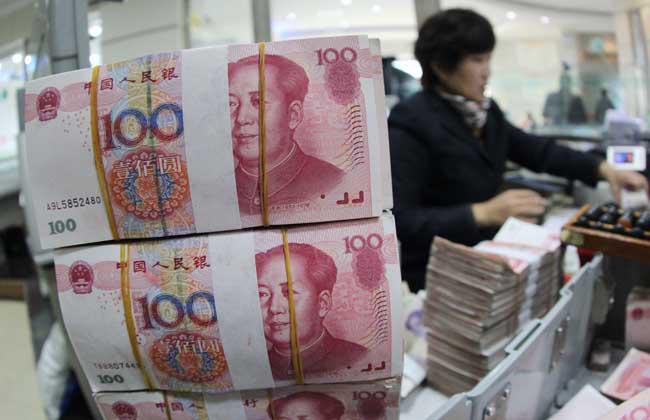 China's new credits in April are expected to 1.3 trillion yuan in April as off-balance-sheet financing is converted to loans under regulatory pressure along with seasonal factors, a number of institutions said. In addition, the country's broad money (M2) growth is expected to bottom out to above 8.5 percent.
Most of the research institutions' predictions of new credits in April are relatively close, which are between 1.1 trillion yuan and 1.4 trillion yuan. China Merchants Securities and Guatai Securities noted in their research reports that the new credit is expected to be 1.1 trillion yuan. TF Securities expects the new credit to be 1.25 trillion yuan. Guojin Securities, Bank of Communications and Zhongtai Securities are even more optimistic and expect that the new credit will exceed 1.3 trillion yuan. CITIC Securities believes that the new credit in April will increase by 280 billion yuan from previous month to 1.4 trillion yuan.
TF Securities analyst Liao Zhiming said that the new credit in April accelerated increase for two reasons. First, as some off-balance-sheet financing demand is converted to on-balance-sheet loans after regulators restrict channel business, credit demands are expanding. Secondly, from industry's perspective, conditions in infrastructure and real estate have improved. Enterprises have huge demands for loans. Policy-based credit has been offered quickly.
In addition to the above reasons, Cui Jianfang, chief economist at CITIC Securities, believes that the central bank's RRR cut has taken effect on credit scale in mid-April. "The RRR cut will ease the on-balance-sheet loan tension. The growth rate of the balance of loans in the table will remain generally stable. We believe that the part of the loosening of loans should be increased on public loans," said Yan Jianfang.
While the new credits increase, institutions believe that M2 growth will pick up in April, which is expected to be 8.5 percent to 8.6 percent.
The Bank of Communications Financial Research Center pointed out in its research report that the continuous credit growth will provide positive support for M2 growth. While the market liquidity is in tension, tax payment in April may have great negative effect on M2. Meanwhile, the impact made by financial deleveraging and stricter regulation on channel business on financial data become clear. Financial institutions face significant contraction pressure on shareholdings and other investments. The most recent RRR cut cannot impact on M2 growth in April. It is expected that the M2 growth will rebound slightly to 8.5 percent in April.
Ju Jianfang said that M2 hit a record low of 8.2 percent in March. Since the credit scale has been loosened in April, it is expected that the on-balance-sheet credit will increase. Therefore, M2 is more likely to bottom out. Taking into account the base number, it is expected that the M2 growth may accelerate 0.4 percentage point from previous month to 8.6 percent.
Whether the much-concerned benchmark interest rate will adjust in the near future, insiders believe that the possibility is relatively small. According to Lian Ping, chief economist of the Bank of Communications, the market liquidity is tense at the moment but is generally stable. "As the new regulations for capital management implement, the adjustment of financial institutions' business may disturb the market liquidity. Domestically, it seems that there is need to cut interest rates in order to reduce corporate financing costs. However, considering that the US is in a interest rate hike rate, the interest spread between the US and China may narrow further, putting pressure on China's cross-border funds. And taking into account the current trade friction between China and the US has no conclusion, the possibility that the benchmark interest rate will remain unchanged," Lian Ping said.
Translated by Coral Zhong