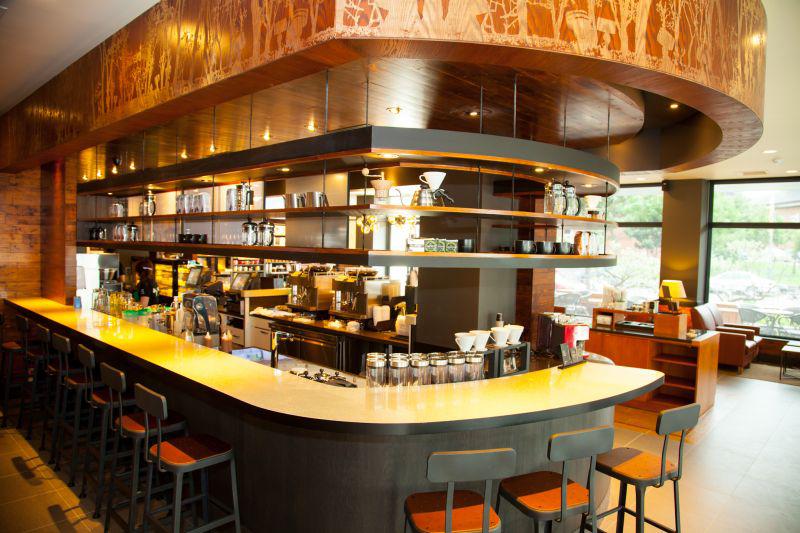 Starbucks, which has said it's aiming for 5,000 shops in China by 2021, could bump that number even higher.
In a Wednesday note, UBS analysts said Starbucks (SBUX) is well-positioned to make China "increasingly move the needle and drive shareholder value" in coming years.
"We expect continued robust growth to be supported by a compelling and growing addressable market, a strong and loyal customer base, still meaningful whitespace across much of China, and improved unit economics," they wrote, suggesting that an update from management expected later this month could include store count targets—it currently has about 3,000—as well as profit and revenue guidance.
Coffee consumption in China is still a fraction of that of the U.S., but we estimate coffee consumption has grown double-digits over the last 10 years," the UBS analysts wrote, with Starbucks a main beneficiary: The company was responsible for nearly 50% of specialist coffee shop transactions there in 2017, according to UBS data, up from below 35% in 2012.
A strengthening Chinese coffee culture generally could help, according to the UBS analysts.
And in a survey, more than 40% more consumers told UBS they played to drink fresh coffee, purchased at a coffee shop, over the next 12 months than less. Starbucks consumers specifically, their survey noted, were particularly loyal, with 42% saying they would find another Starbucks if their local one was closed.
Chinese expansion is particularly important for Starbucks, where it's seen as a key growth driver as the U.S. becomes increasingly mature. Same-store sales in China have recently grown far faster than the global average.
An even more aggressive approach to China, where the company is opening more than a store a day (assuming nonstop work) might rejuvenate interest in the shares.
UBS has a "buy" rating and a $66 price target, about 16% above current levels, on Starbucks' shares.
Source: The Wall Street Journal