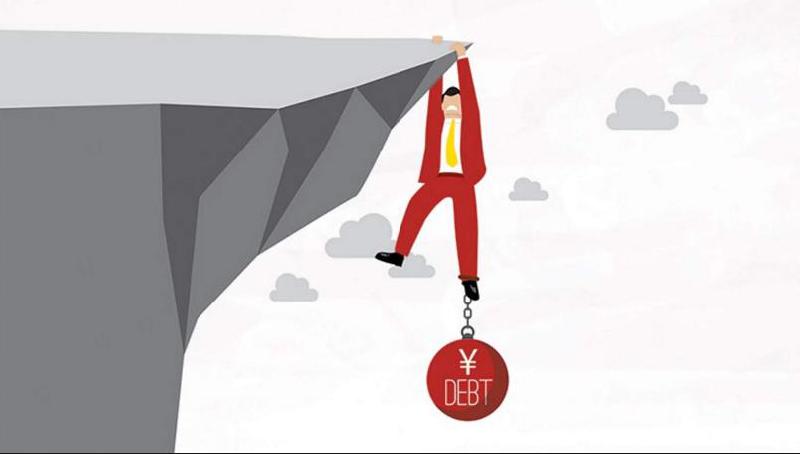 The bond market isn't quite since this year.
As of May 24, 8 companies including Shenwu Environmental Technology Co., Ltd. (300156.SZ), Dandong Harbor Group, Fuguiniao Co., Ltd. (01819.HK) and Bright Oceans Corporation have contract breach in corporate bonds, according to information service provider Wind Info. The news that CEFC Shanghai Securities Limited may be the biggest "mine field" in bond market make some investment institutions nervous.
How do you think about the increasing contract breaches in bond market?
China's bond market faces larger pressure in the short term. But in the long run, the occurrence of events about credit risk will boost the market to focus more on protecting investors' rights in all aspects, according to a research report of Goldman Sachs.
Goldman Sachs pointed out that along with increasing default rate and more likely bond defaults, investors' concern won't be easily eased in the short term. However, "we will be still optimistic about change in this trend if in the long run." It is said in the report that "bond default of enterprises that overused leverage will improve discrimination in credit of bond market and hence will better price credit risk and establish China's credit market culture."
The possibility on increasing systematic risk in China's bond market is very low, and anxious sentiment of investors still can be borne at present, according to the report of Goldman Sachs.
Developing multi-layer capital market and bond market is still the core, said Zhu Ning, vice deputy of National Institute of Finance, Tsinghua University. At present, China's capital market lacks enough attention to the development of bond market. Zhu added that when developing bond market, it should enrich products of national bonds as well as develop high-yield bonds, municipal bonds and bonds related to projects.
The country will make great efforts in development bond market, according to related planning during the 13th Five-year Plan period.
Statistics showed that in 2014, the balance of bond market came at 35.64 trillion yuan, market value of A shares reached 37.11 trillion yuan, and outstanding yuan loans registered 81.68 trillion yuan. Proportion of these three figures was 23:24:53, while it was 51:39:10 in the US.
The existing bonds in China only accounted for 15 percent of that of the US at the end of 2014, and existing bonds accounted for about 56 percent in GDP, while the figure in the US was as high as 224 percent.
According to relevant planning, the proportion of China's outstanding bonds in GDP should increase to around 100 percent by 2020.
Zhu added that there are four significant advantages in bond market. First of all, compared with equity option market, bond market is quite safe and risk is more controllable. Secondly, its returns are relatively stable. Thirdly, it can better restrict corporate governance of listed companies or those which issue bonds. Lastly, it can provide more allocation potential for asset allocation of investors.
"Therefore, it is particularly important to develop bond market, which should be encouraged," said Zhu.
Translated by Vanessa Chen