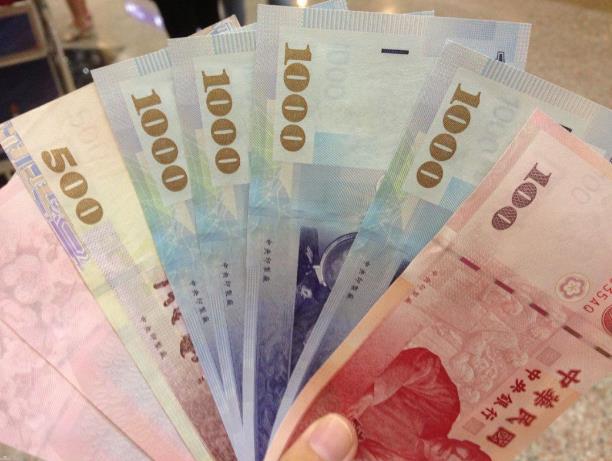 Data from Wind shows that the Hong Kong dollar interbank offered rate (Hibor) have been hitting 10-year high in recent days. The liquidity in the Hong Kong market has tightened, and the liquidity pressure has risen sharply. The Hibor has remained high for the year due to the mid-year funds inspection, the upcoming IPOs of Xiaomi and the tightening of liquidity by the Hong Kong Monetary Authority (HKMA). In addition, the likely Fed's interest rate hike puts more pressure on the capital supply. Market participants expect that the Hibor continue to rise in the near future, and the market funds will tighten.
Hibor rises
In the past two weeks, Hibor of different terms has experienced a rapid rise. According to the latest statistics of Wind Data, as of June 11, the one-month, two-month, three-month, six-month and one-year Hibor has risen to 1.49679 percent, 1.67268 percent, 1.969983 percent, 2.08804 percent and 2.41929 percent, respectively. All hit new record highs in nearly 10 years since the end of 2008, which directly shows that the liquidity of Hong Kong dollar is in tension.
Meanwhile, the overnight, one-week and two-week Hibors also surged, and reported respectively at 0.88250 percent, 1.02321 percent and 1.10250 percent respectively as of June 11. Although the ultra-short-term offered rate is only close to the highest level in the fourth quarter of last year when the capital was frozen due to large IPOs, yet it is also a nearly 10-year high since the end of 2008 in the long-term.
Market analysts said that there are several major reasons for the rapid increase in market interest rates. Firstly, the demand for bank reserve funds increased in the mid of year as banks in Hong Kong are absorbing funds to cope with the mid-year deposit reserve ratio check. Secondly, investors are preparing funds for the upcoming IPOs of Xiaomi. Thirdly, the US dollar exchange rate against the Hong Kong dollar has continued to cross the red line of the guarantee exchange for the weaker Hong Kong dollar. The HKMA has repeatedly bought Hong Kong dollars in order to maintain the linked exchange rate system. This, to a certain degree, tightened the Hong Kong dollar's liquidity, and pushed up the currency's interest rate. Fourthly, the market expects the Fed very likely to raise interest rates at this week's monetary meeting. On the one hand, the Fed's rate hike has caused an out flow of funds back to the US, and the market liquidity has been tightened. On the other hand, the Hong Kong market is expected to follow the US to raise interest rates. Hong Kong may as well raise the prime rate for commercial banks. At present, all of the above three factors are already in progress or have been completed. This week's Fed rate hike will put more pressure on Hong Kong's already- tight liquidity.
Both stock and real estate markets face pressure
Liquidity of Hong Kong dollar was tight, and Hibor of different terms soared rapidly to hit a 10-year high. Institutions indicated that Hibor may keep going up, which will add pressure on adjustment of Hong Kong stocks and real estate market, but may ease pressure on the weak Hong Kong dollar exchange rate.
HSBC securities said in a report that large amounts of money had been locked up during previous hot IPOs, leading to drain in market capitals. For instance, China Literature Limited (00772.HK), which was listed in last November, only raised 7.2 billion HK dollars, but locked up as much as 520 billion HK dollars for subscriptions, pushing overnight interest rates in Hong Kong up sharply from 0.1 percent to 2.68 percent. Xiaomi raised more than 10 times as much money as it did, which is believed to drain a lot of market capitals and raise interest rates.
Bank of East Asia pointed out in a research report that the sharp rise in Hong Kong dollar's Hibor was due to mid-year funding needs and investors' preparation for Xiaomi IPO. Banks are locking capitals in response to the review on reserve requirement ratio in June. Enterprises are hoping to gain cash before financing costs getting high driven by the potential interest rate hike by the US in mid-June. Exchange rate of Hong Kong dollar is expected to climb further in June. Given potential interest rate hike by the US, one-month Hibor may not drop below 1.8 percent in the short term.
Once the US Federal Reserve raises interest rate as scheduled in mid-June, Hong Kong is expected to see hike in interest rate and raise the most favorable rates for commercial banks, said CMB International.
According to China Minsheng Bank, Hong Kong market will continue to face pressure on rapid adjustment of interest rate this year. A chain of risk transmission can be seen in Hong Kong's exchange rate market, interest rate market, credit market and capital market. As the Fed raises interest rate, Libor interest rate of US dollar will continue to move up, and the risk of spillovers in Hong Kong this year is still accumulating. Hong Kong's real estate and stock markets are likely to face more profound adjustment pressure in the second half of this year as shrink in both currency and credit markets.
HKMA's vice president Chen Dazhi said that outflow will fall along with the rise in Hibor and believed that the sluggish exchange rate of Hong Kong dollar will be improved. In addition, he believed that Hong Kong won't raise interest rate too quickly as the banking system holds a great deal of fund notes of foreign exchange, which will effectively buffer volatility in interest rate.
Translated by Vanessa Chen & Coral Zhong