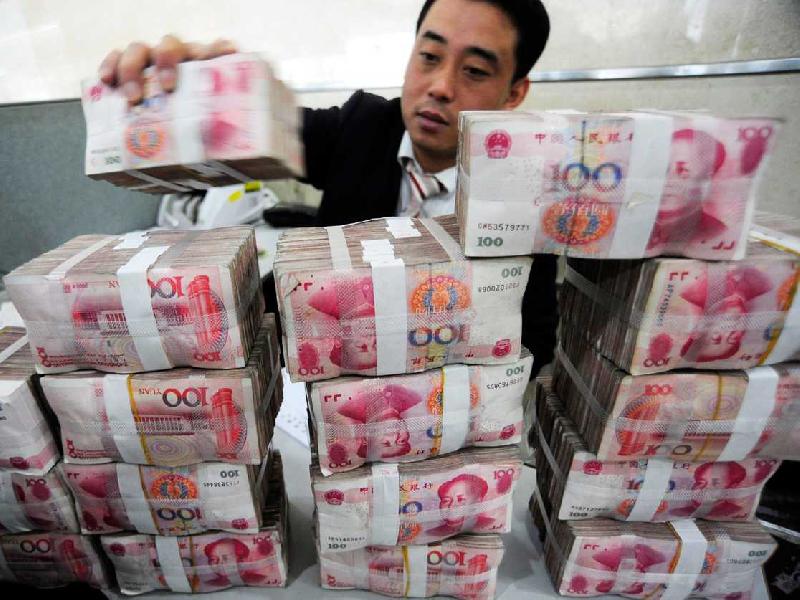 The People's Bank of China announced financial data for May on the evening of June 12. At the end of May, the balance of broad money (M2) was 174.31 trillion yuan, an increase of 8.3 percent year-on-year. Outstanding yuan loans grew 1.15 trillion yuan, an increase of 40.5 billion yuan from a year earlier. It is worth noting that the social finance for May was 780 billion yuan, which was significantly lower than expected, and it was close a half of the amount in April, a substantial drop of 302.3 billion yuan over the same period of last year.
Liu Dongliang, senior analyst of the Asset Management Department of China Merchants Bank, believes that in break down, except that equity financing remains relatively stable, other types of off-balance-sheet financing have shrunk sharply. Entrusted loans and trust loans have fallen sharply, which is in line with the fact that off-balance-sheet financing have been strictly regulated by the new asset management rules. Undiscounted bank acceptance bills have turned negative.
Lin Shu, a macro analyst at China Merchants Securities, said that private enterprises are expected to have the biggest impact by a contract of off-balance-sheet financing contract is expected. "In May, direct financing barely grew. As there are default events and the bond market did not continue its previous warming, bond financing was negatively increased this month."
Liu Dongliang believes that social finance data in May sounded a warning for the macro economy, and also posted challenges for the current regulatory policy. He said that if social finances continue to remain depressed, the strength which the Chinese economy showed in the first few months can be difficult to sustain. As credit conditions are tight, the lack of corporate financing will further stimulate credit defaults, which in turn will prompt financial institutions to tighten financing conditions. This will bring a vicious cycle. Dispose risks will become even more difficult. Therefore, regulatory policies will need to make appropriate adjustments.
In addition to social financing, the loan increment and M2 growth generally have little deviation from market expectations. In May, new yuan loans amounted to 1,150 billion yuan, an increase of 40.5 billion yuan from the same period of the previous year, and a decrease of 30 billion yuan from the previous quarter. M2 increased 8.3 percent year-on-year, falling short of the expectations of 8.5 percent and in line with the previous month.
A number of experts believe that in order to avoid corporate refinancing risks and encourage banks to grant credit, the probability of the central bank's to cut reserve requirement ratio (RRR) will increase. Ming Ming, fixed income analyst from the research department of CITIC Securities, told reporters that the market conditions shows that the financing needs have declined amid economic transformation and still remained relatively stable; while the money supply growth was sluggish. The scissors difference signals that companies are facing refinancing risks. It is expected that there will be a RRR cut soon, and monetary policy will maintain the same.
Liu Dongliang also believes that there might be a further RRR. "In the short term, before the regulatory policy makes a moderate adjustment, the economic downturn is expected to resume, and the bond market is expected to be supported. The only certainty is that the central bank will not rashly tight liquidity at this moment."
Translated by Coral Zhong