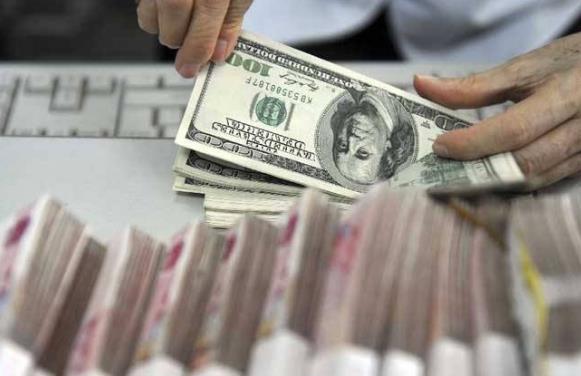 China's foreign exchange reserves rose by 1.5 billion US dollars, or 0.05 percent, to 3.1121 trillion US dollars by the end of June, which ended a two-month decline, according to the People's Bank of China (PBOC).
Officials from State Administration of Foreign Exchange (SAFE) pointed out that China's foreign exchange market saw steady operation and international payment was basically balanced in June. International financial market became more fluctuated with US dollar index up slightly by 0.5 percent. The country's foreign exchange reserves surged a little due to decline in exchange rate of major non-dollar currencies against the US dollar and change in asset prices.
China's cross-border capital flow remains stable at present. The above officials remarked that China's economy has kept the development momentum with steady and growing performance since this year. However, there's divergence in global economic recovery, trade friction worsens, and some emerging economies face pressure of capital outflow and depreciation in currencies. As the firm economic fundamentals effectively stabilize market participation, cross-border capital flow is basically kept stable.
The above-mentioned officials viewed that China should focus on supply-side structural reform to further deepen reform and opening-up and reinforce innovation-driven economy. China's economy keeping growing stably with conditions will provide basic guarantee for the steady development of foreign exchange market. On the other hand, uncertainties amid external environment added as trade protectionism rises, the US Federal Reserve raised interest rates and shrink balance sheet. Regarding the domestic and overseas factors, China's foreign exchange reserves are expected to maintain stable amid fluctuation.