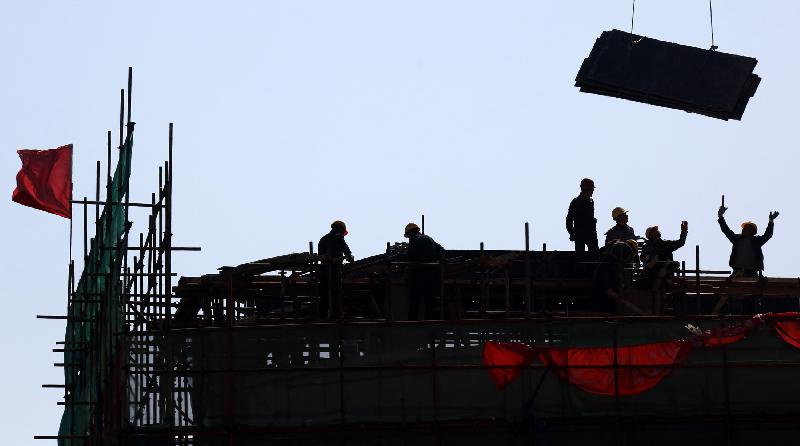 The People's Bank of China (PBOC), China's central bank, issued a report on the implementation of its monetary policy in the first quarter of 2018 last Friday, elaborating on the new changes to China's macro leverage ratio in a special column of the report, the Economic Daily reported on Monday.
According to the report, China's macro leverage ratio had been approaching its highest level in 2017 as a result of the sustained supply-side structural reform, a steady economic growth as well as the effective implementation of a moderate and neutral monetary policy.
"There was a dramatic slowdown in the rise of China's macro leverage ratio in 2017," says the report. "The ratio had climbed 2.7 percentage points to 250.3 percent by the end of the year."
The leverage ratio of the enterprise sector dropped 0.7 percentage point to 159 percent last year, the first decline since 2011, while that of the government sector was down 0.5 percentage points to 36.2 percent. However, the leverage ratio of the household sector jumped 4 percentage points from the previous year to 55.1 percent.
Apart from pointing out a slower rise in China's macro leverage ratio last year, the PBOC also made a prediction about the future changes to the ratio in the report, projecting that the ratio would continue to approach its highest level during a gradual structural deleveraging process.
When it comes to the outlook for this year's monetary policy, the PBOC promised to maintain a reasonable growth in the sizes of credit loans in the form of currency and social financing, and strike a balance between a steady economic growth, structural adjustment, and risk prevention.
E Yongjian, chief financial analyst at the Financial Research Center of the Bank of Communications, predicted that the keynote of the monetary policy would remain unchanged this year.