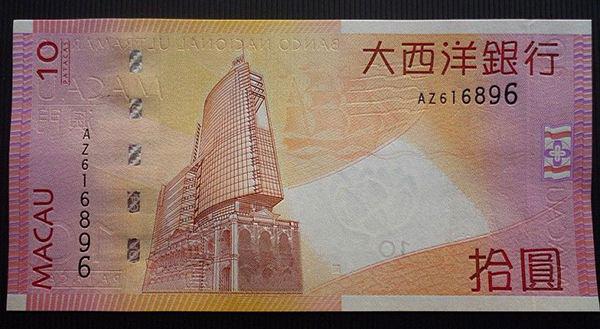 Macao's broad money supply M2 in April grew by 12.3 percent year-on-year, with the share of patacas remaining stable.
Meanwhile, both resident deposits and loans increased from a month earlier, the special administrative region's monetary watchdog said Wednesday.
Monetary Authority of Macao said on an annual basis, Macao's M1 and M2 grew 12.0 percent and 12.3 percent respectively, with M2 reaching 610.4 billion patacas. The shares of pataca, Hong Kong dollar, renminbi and U.S. dollar in M2 were 31.0 percent, 54.2 percent, 4.5 percent and 8.4 percent respectively.
Resident deposits rose 1.1 percent from the preceding month to 594.8 billion patacas, whereas non-resident deposits dropped 4.2 percent to 234.9 billion patacas.
On the other hand, public sector deposits with the banking sector increased 0.5 percent to 197.0 billion patacas.
As a result, total deposits in the banking sector dropped 0.3 percent from a month earlier to 1,026.7 billion patacas.
Domestic loans to the private sector grew 1.6 percent from a month ago to 471.6 billion patacas. Meanwhile, external loans grew 0.7 percent to 468.6 billion patacas. (One U.S. dollar equals to 8.07 patacas)