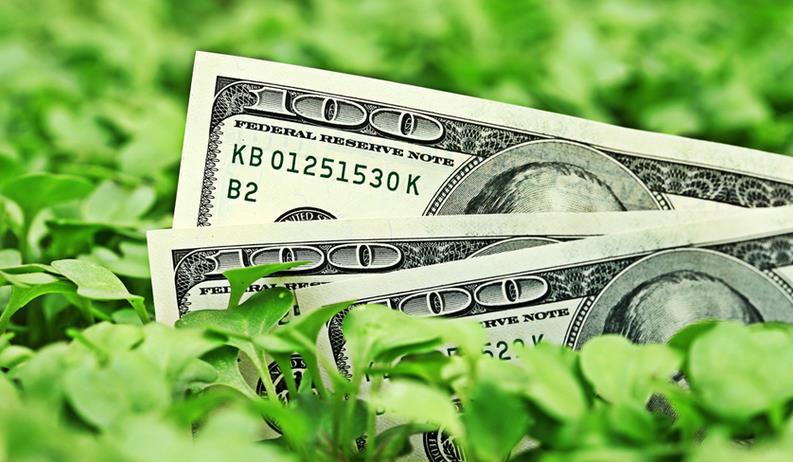 The Chinese green bond market has been developing rapidly in recent two years and has become a key driver to the development of the international green bond market. Statistics show that up to 32 billion U.S. dollars of green bonds were issued in China last year.
The absence of unified criteria is the major bottleneck in the Chinese green bonds market. The central bank and relevant regulatory authorities are actively communicating with the International Capital Market Association (ICMA) and speeding up in introducing standards and guidance on Chinese green bonds based on international experiences, indicated Suzanne Buchta, managing director for green bonds at Bank of America Merrill Lynch. Insiders believe that only by fully stimulating the enthusiasm of issuers and investors can it prevent the dilemma in the issuing of green bonds with few results.
Booming development of green bonds
Statistics show that a total of 185 billion U.S. dollars of green bonds has been issued in the global market in 2016, representing an increase of 200 percent from the previous year. The issuers are also increasingly diversified. It used to be issued by sovereign national authorities, but enterprises and financial institutes have joined in.
Green bonds have become a part of the mainstream market. It was not popular in the U.S. market around 2013. 80 percent of asset managers were not aware of green bonds. But things are different two year later, indicated Suzanne Buchta.
Asia will play a key role in promoting the development of the international green bond market and China will serve as a major driver, Suzanne Buchta believed.
In 2016, green bond issuance in China totaled $32 billion. Local companies and institutions accounted for 86 percent of the issuance, according to a report from Bloomberg Green Bond Database.
As for the types of bonds, currently, green bonds mainly include financial bonds, corporate bonds, medium-term notes, enterprise bonds, asset-backed securities and bonds issued by international institutions. Currently, the banking industry is the major issuer of green bonds. Based on the statistics of Pengyuan Credit Rating, the number of green financial bonds and the issuing amount accounted for 39.62 percent and 75.52 percent, respectively.
Green bonds have been listed as a national strategy. However, based on the nature of issuers, the proportion of private enterprises participating in the direct financing through green bonds remains relatively low.
In 2016, 43.40 percent of issuers of green bonds are from the banking industry, 24.53 percent are from public utilities industry and 16.98 percent are from capital and products industries, based on the statistics of Pengyuan Credit Rating. Central enterprises and local SOEs are major issuers of green bonds and accounted for 70.37 percent of the total sample in terms of the total number of green bonds issued while private enterprises just contributed 22.22 percent.
Relatively high financing cost
The issuance of green bonds by enterprises failed to meet the expectation. Prior to the pilot innovation, China Development Bank (CDB) mobilized various potential clients. But most of them are just interested in the "first order" not the green bond, indicated Wu Zhixiong, a director of the division for bonds underwriting at the CDB.
The main reason to the inactive issuing of green bonds by enterprises is the cost. "Based on the financing cost, the interest rate for long-term green projects is far below green bonds. Take a private PV power generation program as an example, bank loans generally adopt the benchmark interest rate floating by a maximum of 10 percent. But the interest rate of three-year green bonds issued by the enterprise is over 6 percent. For the issuance of 10-year bonds, the interest rate is expected to be over 8 percent at least." Wu indicated.
In addition, enterprises would turn to ordinary bonds instead of green bonds when raising funds through issuing bonds. Despite different concept design and requirements on the use of capitals with ordinary bonds, the requirements on appraisal verification, materials review and information disclosure for green bonds are higher than ordinary bonds. The appraisal verification shall be completed at the expenses of enterprises, which increased the financing and time cost of enterprises.
It is learnt that for the reducing of financing cost, preferential fiscal and financial policies, including subsidizes to prices, interest and the reduction and waiver of taxes, are widely adopted by all countries.
Wu believes that preferential fiscal and financial policies are unlikely to be implemented in China in short term. Firstly, it is not only determined by fiscal and financial authorities. Secondly, the market will have no basis for fiscal and financial policies in short term. For example, which green bonds can enjoy preferential policies? Is mandatory verification required? If third-party verification is required, who will issue licenses to third-party institutes and how to conduct regulation? All these problems cannot be solved in short term.
If more preferential policies on the issuing of green bonds are introduced, it will promote the development of the green bond market in short term. Meanwhile, issuers may be motivated to conduct programs under the package of green projects, indicated Marilyn Ceci, a managing director at JPMorgan.
Investors wait and see
TF Securities believe from the perspective of investors, green bonds do not have superior advantages over ordinary bonds. Investors may not be enthusiastic about green bonds for long term, which also frustrated enterprises in issuing green bonds.
Why investors keep away from certain green bonds? Firstly, capitals always seek profits. Secondly, the overall green awareness of domestic institutes remains insufficient. Thirdly, for traders responsible for investment, it is important to match the risks with the returns. The defaulting of bonds issued by Chaori, Yingli and Tianwei has frustrated the enthusiasm of investors. Investors will keep away from certain green bonds without government subsidies and changing policies on subsidizes.
Translated by Star Zhang