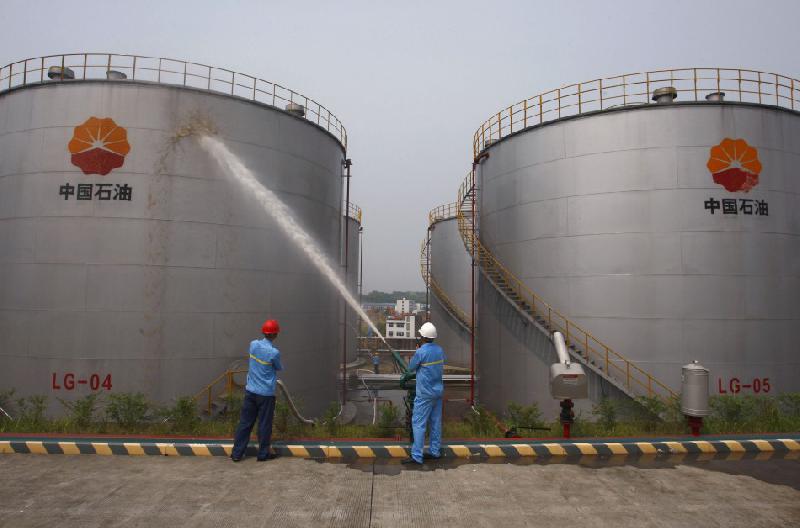 PetroChina (601857.SH) is drafting a medium- and long-term development plan for gas storage to accelerate construction of new gas storages and expansion of LNG terminals, the cnstock.com reported on Tuesday.
The company is expected to see its gas storage capacity stand at 11 billion cubic meters by 2020 and 15 billion cubic meters by 2025.
At present, PetroChina has built 10 gas storages with a designed capacity totaling at 17.4 billion cubic meters and a designed daily gas production capacity of 158 million cubic meters.
According to the China Securities Journal, with the surge in demand for natural gas, PetroChina will continue to increase efforts to exploit shale gas.
By 2020, PetroChina Southwest Oil & Gasfield will be fully built into an area with the capacity of 30 billion cubic meters. To be specific, its shale gas production will exceed 10 billion cubic meters.
It is reported that PetroChina Southwest Oil and Gasfield Company produced 21.6 billion cubic meters of natural gas in 2017. Its current annual production capacity has exceeded 23 billion cubic meters, with daily output above 10.1 million cubic meters.
According to the National Development and Reform Commission (NDRC), the domestic natural gas consumption in 2017 was 237.3 billion cubic meters, up 15.3 percent year on year. China imported 95.547 billion cubic meters of natural gas, up 26.99 percent year on year.
In the first quarter of 2018, PetroChina achieved operating income of about 542.65 billion yuan, a year-on-year increase of 9.9 percent. Its net profits during the period amounted to 10.15 billion yuan, an increase of 78.1 percent year on year.