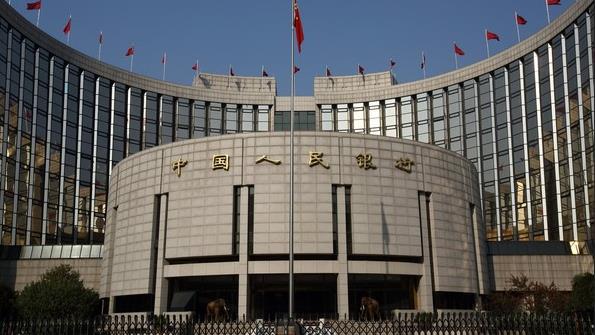 China's central bank decided to free up to RMB 700 billion of liquidity with a 0.5 percentage point cut to the reserve requirement ratio (RRR) on Sunday.
This RRR cut, planned by the State Council on June 20 and set to take effect on July 5, is the third of its kind this year made by the People's Bank of China (PBOC). It covers 17 large banks as well as other smaller or foreign players.
The five state-owned giants, namely the Industrial and Commercial Bank of China (ICBC), the Agricultural Bank of China (ABC), the Bank of China (BOC), the China Construction Bank (CCB) and the Bank of Communications, and another 12 joint-stock banks will be able to see a total additional liquidity of RMB 500 billion.
Another RMB 200 billion will be available to postal savings banks, city commercial banks, big rural commercial banks and foreign banks.
This added liquidity in the market will serve two purposes, according to a PBOC spokesperson on Sunday.
The large banks are encouraged to use them, plus funds raised from the market, to shore up debt-to-equity swap projects, while the smaller players are motivated to back up small and micro businesses that are facing financing difficulties.
The spokesperson stressed five points regarding the use of this liquidity in the debt-to-equity swap projects.
In the execution of such projects, the objective of investments should be to truly own equities, instead of replacing old debts with new ones.
In each of these projects, private capital is welcomed at an amount equal to the investments that originate from this additional liquidity.
The calculation of equities and debts should strictly follow market prices.
Investors are advised to join and enhance the corporate governance of their investment targets, and mixed-ownership reforms will be promoted during this process.
The investments should be directed to businesses to sufficiently improve their asset/liability structure and development momentum, not to zombie companies.