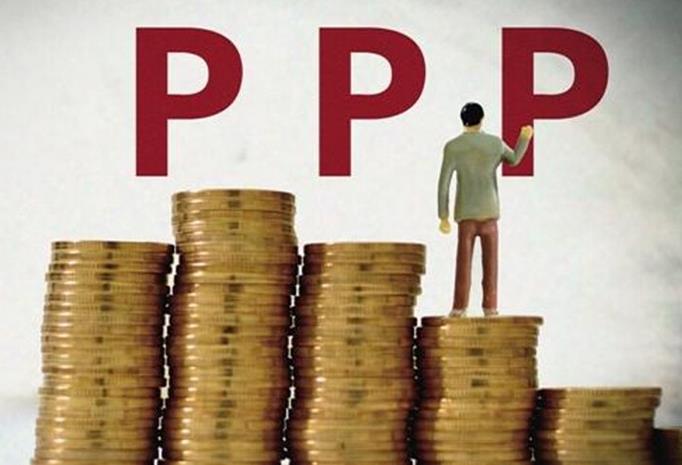 Massive fixed-asset investment plans of local governments make the PPP become the hot topic again.
Different from the past years, PPP is likely to implement with faster pace in 2017, from transportation and municipal engineering to pension, medical treatment, tour and other fields, journalist found.
Preparation has been ready. Regarding to policy, 13 ministries and commissions, including Ministry of Civil Affairs (MOCA), have issued documents to greatly promote pension-related PPP, and the first framework document for development zone also immensely pushes park-related PPP; some listed companies having issued performance report of last year and announcing favorable growth forecast have been greatly contributed by PPP project implementation, regarding to market factor.
Rising implementation rate
Pushed by favorable policies, the PPP projects have explosively grown since last year.
Up to the end of last December, the total of 11,260 projects nationwide had been listed in project library, with an investment scale of 13.5 trillion yuan, according to the latest project library data from comprehensive PPP information platform of Ministry of Finance (MOF). Especially, 1,351 had been signed in contracts with the investment of 2.2 trillion yuan, and the implementation rate was 31.6 percent. Compared to 19.6 percent, 21.7 percent, 23.8 percent and 26.0 percent at the end of last January, March, June and September respectively, the number of implemented projects and rate stably rose.
In terms of attracting private funds, there were 163 private enterprises (including those held or solely invested by private funds), accounting for 39 percent, 3 percentage points higher than that based on 82 demonstration projects at the end of last June, according to statistics of the said project library.
From January 2014 to now, the social funds stating to win the PPP projects has reached 3.18 trillion yuan nationwide, according to information provided by Longyuan Futurecity PPP research center and PPP Zhihu, an online community similar to Quora. Especially, private enterprises as combo initiator may win 1,004 projects, with an accumulative project investment of 888.53 billion yuan.
At present, over 400 listed companies have involved in PPP projects roughly, it learnt. Most of them mention that favorable PPP project is one of the contributions to their growth forecast, according to their disclosed performance forecast report for last year. For example, Palm Eco-Town Development Co., Ltd. (002431.SZ) predicts a profit from stopping a loss in 2016, as it has benefited from gradual implementation of PPP projects and other factors.
Institutions in the market are commonly optimistic on PPP project development this year. The orders may maintain a high level in next two years based on estimation of 50 trillion yuan for ten years, if the project library expands constantly, research report of CITIC Securities pointed out.
Diversified investment themes
Among current PPP projects, both project number and investment scale in three industries, such as municipal engineering, transportation, and comprehensive urban development, rank in the first three, statistics shows. The profit expectation of environmental protection PPP projects is more stable according to market response.
"PPP is continuously expanding from transportation, municipal engineering, environmental protection to pension, medical treatment, tour and other fields, and its investment themes are likely to diversify this year", Tong Zaijun, vice director of PPP research center under GUOXIN Tendering Group, told the SSN journalist.
Although the central and provincial governments issue over 100 PPP-related policies now, they have obviously started to focus on key popularity in each field since the second half year of 2016. For example, the governments issued the document to introduce PPP mode in agriculture, forestry and other sectors for the first time before last yearend. At the beginning of 2017, 13 ministries and commission, including MOCA, required related parties to speed up the promotion of "delegating powers to lower levels, and reducing the entry threshold", "just supervision to enhance fair competition" and "highly-effective service to create convenient environment" for pension service reform, and greatly boost the pension-based PPP development; the first framework document for development zone also immensely puts the implementation of park-related PPP promotion in a significant place.
Meanwhile, along with working report for fixed-asset investment plan issued by local government this year, PPP projects for local infrastructure is accelerating the pace for implementation. Recently, the building & engineering listed companies administrated by Ningbo city win big orders of 100 million yuan one by one, and two of them win a single engineering project of over 500 million yuan respectively.
Theme-based PPP projects are also pursued in the market. Around 100 PPP projects of the biggest scale and investment nearly 400 billion yuan in recent years for Yunnan attracted 200 institutions' competition on Feb. 14, and in particular, the market is generally optimistic on construction projects linked to "the Belt & Road" initiative.
"Some hot investment themes have already appeared in the second half year in 2016, like environmental protection; at the meantime, along with industrial subdivision, new sectors may also show in the market, like comprehensive underground pipeline; with diversities, PPP projects are expected to boost highly-professionalized development of PPP market to promote the said subdivision", an expert said.
Translated by Jelly Yi