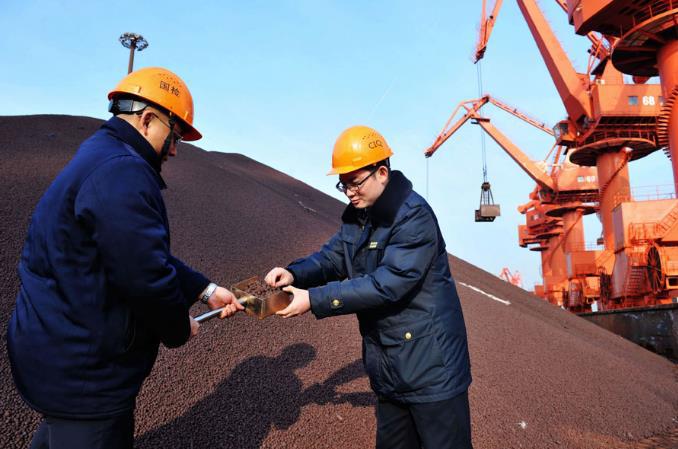 Low-grade iron ore that has fallen out of favor with many of China's steelmakers is still in demand as mills keep buying the cheaper product, according to a junior Australian supplier.
BCI Minerals Ltd is selling all its lower-grade product at normal rates, its CEO Alwyn Vorster said last week in an interview in Perth.
"Mills are still buying, demand is there," he said. "There is not a major change in mills' buying."
Chinese mills switched to higher-quality steelmaking ingredients as part of a drive to maximize output amid high prices and curbs on emissions.
Grade premiums may narrow as producers' profit margins weaken, according to Liberum Capital Ltd. Citigroup argued the preference for high-grade iron ore may signal a structural change in the market.
Vorster expects the discount for lower-grade ore to continue. "We work on the basis that we need to prepare for this for the longer term," he said. "For the rest of this year, we have to forecast and budget that it is a structural change."
Agreed Zhu Yi, a Hong Kong-based analyst at Bloomberg Intelligence. She said the discount for cheap iron ore is likely to last for a while.
"Many Chinese steelmakers keep buying the low-grade iron ore, but that will only be temporary as steel prices fall and margins of the steel mills go down," she said.
"As long as the premium is within the tolerable range, mills are still in favor of the high-grade ones."
According to Zhu, China's output growth of crude steel will slow this year due to the continuous implementation of the supply-side reform and falling demand from the real estate industry. Seaborne iron ore supply is rising, adding to the oversupply of the global iron ore market.
Iron ore price will be pressured, so miners are producing more higher-iron-content ores, which are sold at a premium, to meet Chinese steel mills' needs caused by the emission requirements and falling margins, she said.
Benchmark spot ore with 62 percent iron content was at $67.25 a metric ton on March 21, while the higher-quality supply with 65 percent was at $84.00, a $16.75 spread, according to Mysteel, an industry information website.
Mills are facing declining profit margins, said Li Xinchuang, vice-chairman of the China Iron & Steel Association.
They "want to pursue profits and they cannot lose money," he said. "When premiums are too high they will buy more low-grade ore."