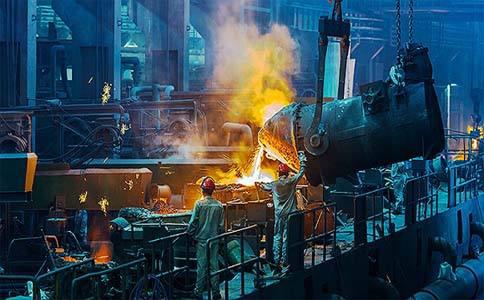 China is expected to issue new governmental guidelines for the country's steel industry by the end of 2018 at the earliest, the Economic Information Daily reported on Wednesday.
The details are now under research.
Insiders said that the new guidelines would focus on deleveraging, preventing funding risks, accelerating the acquisition and restructuring of steel enterprises, as well as the development of iron and steel scrap and high-quality rolled steel.
Zhang Zhixiang, president of the China Chamber of Commerce for Metallurgical Enterprises, said that China had been dissolving the excess capacity of its steel industry and had made some achievements.
In 2016, China had cut its overcapacity in steel production by 65 million tons and 55 million tons the following year, as shown in the report of the Economic Information Daily.
However, on the other hand, steel enterprises in China have an urge to expand their businesses.
According to statistics from the China Iron and Steel Industry Association, in the first quarter this year, China had produced 212 million tons of crude steel, up by 5.4 percent year-on-year.
As a result, Zhang held that cutting overcapacity in the steel industry should be continued steadily.
Liu Zhenjiang, secretary-general of the China Iron and Steel Industry Association, held the same view.
"Driven by the lure of profits, steel enterprises had increased their crude steel production too much, which will cause considerable pressure on the market," he said.
Liu also mentioned that China's steel industry is in a period of restructuring where they are facing imbalances in their funding structure.
"The industry aims to lower the average asset-liability ratio to under 60 percent in the next three to five years," he said.