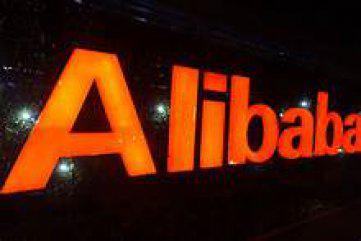 A recently released report showed that China's e-commerce behemoth Alibaba ranks first in holding blockchain patents worldwide in 2017.
IPRdaily, a globally influential intellectual property industry media organization and incoPat, an innovation index research center collaborated to release the annual report.
According to the report, as a leader in the global blockchain intellectual property, China has far outpaced the United States when it comes to its growth rate.
Of the top 100 companies worldwide mentioned in the report, Chinese firms took up 49 percent, followed by American firms with a 33 percent share.
Seven Chinese companies dominated the top ten list, among which Alibaba gained the crown with 49 patents.
The report is based on global public announcements on patent quantities, including patenting inventions, utility model patents, and design patents.
As a system for recording and sharing information, blockchain has been taken as one of the defining technologies over the next ten years.
An ever-growing number of companies are claiming intellectual property rights for the applications of blockchain technology in numerous industries as the depth of its uses become more apparent.
Based on internet financial service business represented by its financial arm Ant Financial, and inbuilt development gene of "Internet Plus", Alibaba has been orderly pushing forward its practices in blockchain development, which are mostly application-oriented and have been utilized in areas like public welfare, healthcare, and commodity trace-back.
The Ant Financial blockchain 2.0 has evolved from the blockchain 1.0 to be an open platform featuring self-operation and decentralization, said Tong Ling, chief software architect of Ant Financial.
Other Chinese companies are also edging ahead to grab a preemptive status in blockchain patents.
China's leading insurer Ping An Insurance Group announced a breakthrough in blockchain technology achieved by its technological unit OneConnect on Tuesday.
The new solution will support a quick deployment in different areas with the click of one button based on the world's first shared decryption technology enabled by encrypted information, which will help financial institutions lower costs and create for regulators a more transparent and efficient environment.