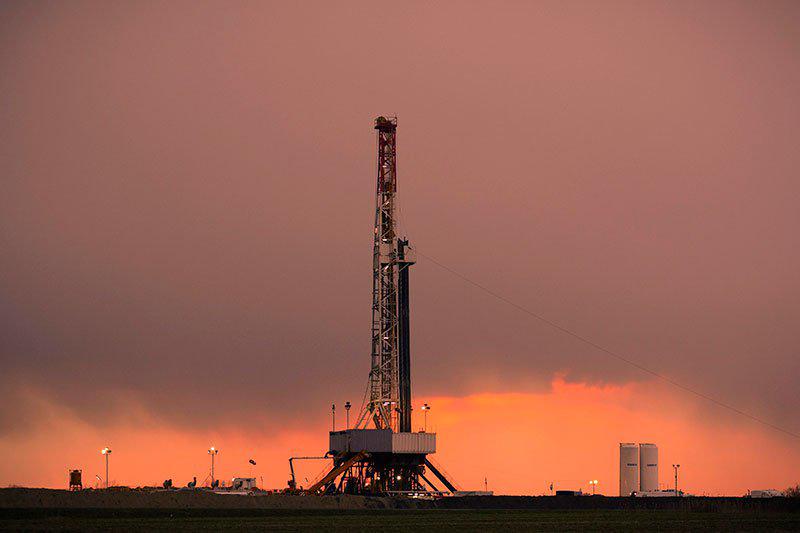 The number of active drilling rigs in the United States increased by just one in the week ending June 1. Meanwhile, the latest data showed the U.S. crude oil production in March hit record level and its crude oil inventories decreased in the week ending May 25.
The Houston-based oilfield services company Baker Hughes reported on Friday that there were now 861 rigs drilling for oil in the United States with more than half of them - 477 - situated in the western Texas Permian Basin.
There were 197 gas-seeking rigs and two miscellaneous rigs, creating a total rig count of 1,060, up 144 from this time last year, the highest count since March 2015.
However, the oil rig count was down 46 percent from its peak of 1,609 in October 2014, before oil prices began plummeting.
The data also showed that the number of active drilling rigs in Canada increased by 18, reaching the level a year ago. Meanwhile, the international rig count in April increased by six from the previous month, up 22 from this time last year.
On Friday, oil prices settled lower as rising crude output in the United States weighed on the market.
The U.S. Energy Information Administration (EIA) reported Thursday that U.S. crude production rose 2.1 percent from the February reading to 10.474 million barrels a day in March. It was up 14.6 percent from March 2017.
Traders have been paying close attention to reports surrounding the intentions of the Organization of the Petroleum Exporting Countries (OPEC) and other major producers outside the cartel, particularly Russia, which were said to be weighing a boost to output.
Meanwhile, according to the Weekly Petroleum Status Report by EIA on Thursday, U.S. commercial crude oil inventories, excluding those in the Strategic Petroleum Reserve, decreased by 3.6 million barrels during the week ending May 25.
However, the American Petroleum Institute (API) on Wednesday reported surprise buildup of 1.0 million barrels of U.S. crude oil inventories in the same week.
At 434.5 million barrels, U.S. crude oil inventories are in the lower half of the average range for this time of year, according to EIA.