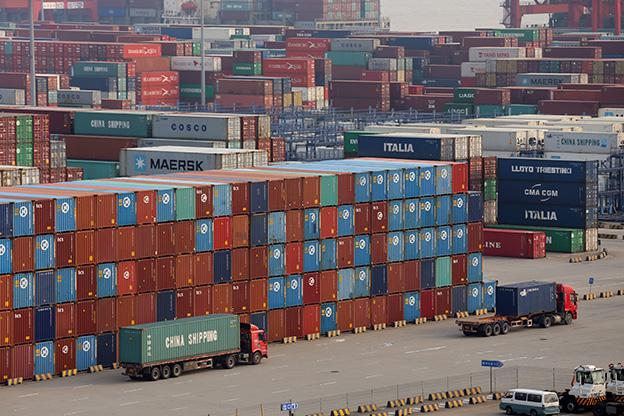 China ran a current account surplus of USD 5.8 billion for the second quarter of 2018, an update from the State Administration of Foreign Exchange (SAFE) showed on Monday.
This figure contrasted sharply with the USD 28.2 billion deficit for the period from January to March 2018.
For the three months up to the end of June, trade in goods enjoyed a growing surplus, up from USD 53.4 billion in the first quarter to USD 104.2 billion. Services trade saw a slightly narrowed deficit quarter-on-quarter from USD 76.2 billion to USD 73.7 billion.
Capital and financial account witnessed a USD 5.8 billion deficit.
The capital account saw a deficit of USD 100 million, while the non-reserve financial account showed a surplus of USD 18.2 billion, reflecting the continuous net inflows of cross-border capital since early 2017. Reserve assets during this period increased by USD 23.9 billion. Inbound investments from April to June stood at USD 58.6 billion versus an amount of USD 28.7 billion going abroad.
For the first six months, China's current account saw a USD 28.3 billion deficit. Trade in goods and services each generated a surplus of USD 155.9 billion and a deficit of USD 147.3 billion.
Capital and financial account recorded a surplus of USD 66.8 billion, with a USD 200 million deficit in the capital account, a USD 117.1 billion surplus in the non-reserve financial account, and an addition of USD 50.1 billion in reserve assets.
In recent years, China's current account has been operating within a balanced range, which covers minor shifts between surpluses and deficits, said the spokesperson of the SAFE.
China's foreign exchange reserves rose slightly in July, edging up by 0.19 percent month-on-month to USD 3.1179 trillion. This increase was due to the price fluctuations of the financial assets and the exchange rate changes of major non-USD currencies, according to the above spokesperson.