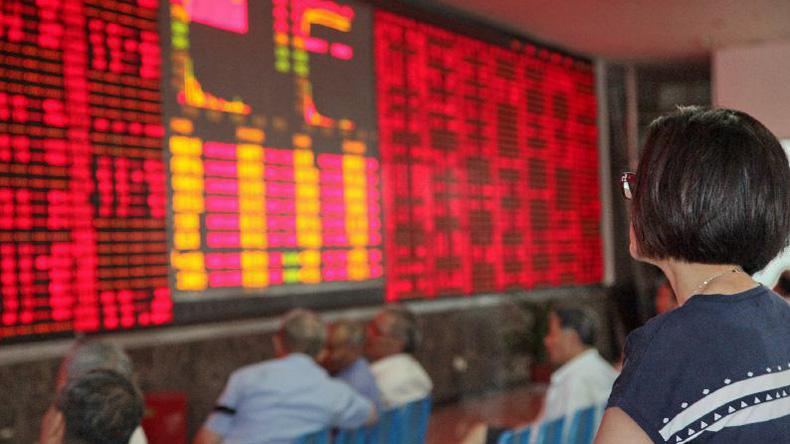 The A-shares saw continuous inflows of overseas capital in the first three months of 2018, as reported by the China Securities Journal on Monday.
During this period, stakes of Qualified Foreign Institutional Investors (QFIIs) at the A-share market were on the rise, up by RMB 8.28 billion from the fourth quarter of 2017 to reach a total of RMB 143.643 billion.
These institutional investors together held stocks in 279 A-share listed companies, six more than in the previous quarter.
Among these companies, 83 were new on their portfolios, of which 16 each saw the buying of over ten million shares in them and 27 each received a capital inflow of over RMB 100 million.
The China Construction Bank remained the largest recipient, with RMB 1.037 billion worth of shares held by these QFIIs.
For these institutional investors, the main boards of the Shanghai Stock Exchange and the Shenzhen Stock Exchange remained their primary targets, which obtained 72.08 percent of their investments.
By market capitalization, banking and consumption blocks constituted the bulk of their portfolios, in which banks, food and beverages, home appliances, bio-medicine, and electronics stood out as the top five.
Northbound investments have picked up speed since April as the A-shares stood ready for their upcoming inclusion into the MSCI index next month.
In May, as the daily quotas quadrupled under the Shanghai-Hong Kong Stock Connect program and the Shenzhen-Hong Kong Stock Connect program, net purchases reached RMB 10.013 billion and RMB 6.025 billion respectively.
In 2018, the above two indicators amounted to RMB 247.652 billion and RMB 196.744 billion respectively, according to data available as of last Friday.
Another good news for the A-share market is the RMB 200 billion quota granted to Japan last week under the RMB Qualified Foreign Institutional Investors (RQFII) program.
This made Japan the second largest RQFII quota holder globally, second only to Hong Kong. The RMB 200 billion quota is expected to offer a channel for this country's household savings, which stand at several trillions of yen, to enter the A-share market.