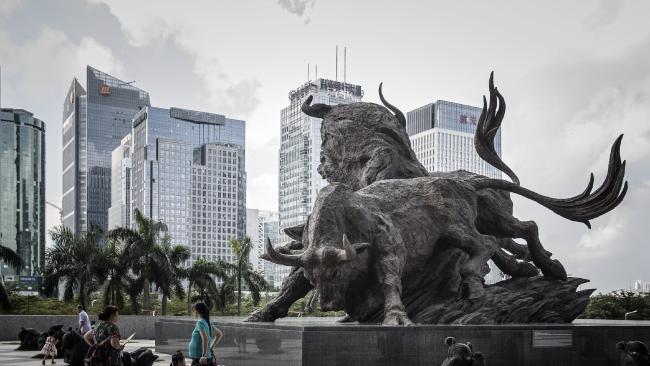 MSCI will add 234 A-shares into its Index System on June 1, 2018, accounting for 2.5 percent of the market capitalization based on the Foreign Inclusion Factor (FIF), as reported in the China Securities Journal on Tuesday.
The added A-shares will be weighted at 1.26 percent on the MSCI China Index and 0.39 percent on the MSCI Emerging Market Index.
These semi-annual adjustments involve in the MSCI China A Onshore Indexes and the MSCI China All Shares Indexes.
MSCI combined its worldwide compilation methodology with the special requirements for A-shares to determine the 234 companies for inclusion.
The three largest constituent stocks added into the MSCI Emerging Market Index are the Industrial and Commercial Bank of China (ICBC), the China Construction Bank (CCB), and PetroChina.
From, the perspective of the different industries, banking, non-bank financial institutions, and bio-medicine have the largest number of companies added into the MSCI. The banking sector is weighted at 31.47 percent, which is the highest.
Based on the MSCI's public data, there would be approximately RMB 4.96 billion followed by the MSCI Index to enter the A-shares market. CITIC Securities pointed out that this incremental capital from MSCI would stimulate the market positively. Shares purchased by foreigners were increasing, but the marginal balance for the financed capital and securities is decreasing.
During this period, the net inflow of overseas funds through the Shanghai and Shenzhen Stock Connects have been rising. By May 11, 2018, the total net inflow has reached RMB 9.69 billion.
The analyst stated that the MSCI's addition of the Chinese A-shares not only improved the market rules and discipline but also helped the Chinese capital market to strengthen international interconnections, especially on liquidity and market sentiment in the short term.
Currently, the A-shares investors are comprised mainly of retail investors more so than institutional investors. MSCI's addition of the A-shares would attract foreign institutional investors to broadly engage in the A-share market.