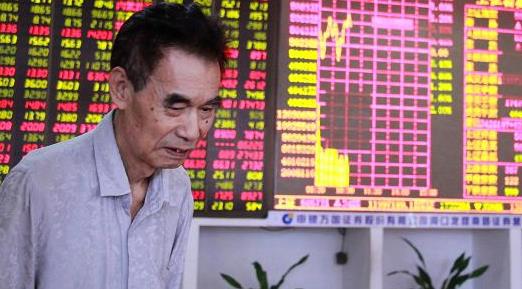 Huge financing needs of firms could create liquidity pressure, say experts
Experts are advising caution when investing in newly listed unicorn companies-startups with $1 billion valuation-as some have seen their market capitalization shrink dramatically following their hyped IPOs.
Unicorns such as Giant Network Group Co Ltd, BGI Genomics Co Ltd, Focus Media Information Technology Co Ltd and 360 Security Technology Inc were pursued by investors just as they had gone public in the Chinese A-share market.
But investors became more prudent about these companies as time went by. The market capitalization of Giant Network Group dropped to 53 billion yuan ($8.29 billion) on Monday, decreasing 66.6 percent compared to its peak in May last year. 360 Security Technology Inc has seen its market value decrease 48.4 percent to 228.9 billion yuan compared to its peak on Feb 28.
"While newly listed unicorn companies have been popular among investors, some that have already listed have seen their market capitalization shrink sharply," said Dong Dengxin, a finance professor at Wuhan University of Science and Technology.
"Investors, especially individuals, should pay attention to the companies' valuation and business growth before investing," Dong said.
"Investment sentiment is an important factor behind the high share prices and market capitalization of some newly listed unicorn companies," said Yang Delong, executive general manager of First Seafront Fund Management Co Ltd. "Investors will be more prudent about unicorn companies as time goes by. In addition, investing in startups with high valuations always comes with higher risk."
Pharmaceuticals and medical device technology company WuXi AppTec Co Ltd, which went public on May 8, saw its A-share price jump by the daily limit of 10 percent again on Monday after 14 consecutive trading days of gains, rising to 118.10 yuan.
Foxconn Industrial Internet Co Ltd, a subsidiary of the world's largest contract manufacturer Foxconn Technology Group, announced plans in May to raise up to 27.1 billion yuan in what would be the Chinese mainland's biggest IPO in almost three years.
China plans to woo overseas listed Chinese firms, especially major tech companies such as Tencent Holdings Ltd, Alibaba Group Holding Ltd, Baidu Inc, JD and NetEase Inc, back to the domestic A-share market with the introduction of the Chinese depositary receipts system. CDRs, similar to American depositary receipts, allow domestic investors to hold shares in companies listed overseas.
"Although tech giants listing at home would offer domestic investors opportunities to participate, investors should be cautious as their valuations can be high," said Yang. "Also, their huge financing needs can create liquidity pressure on the domestic stock market."
"It's a big move showing that Chinese regulators have become more open and inclusive in order to embrace innovation and bring vitality to the Chinese stock market," Dong added.