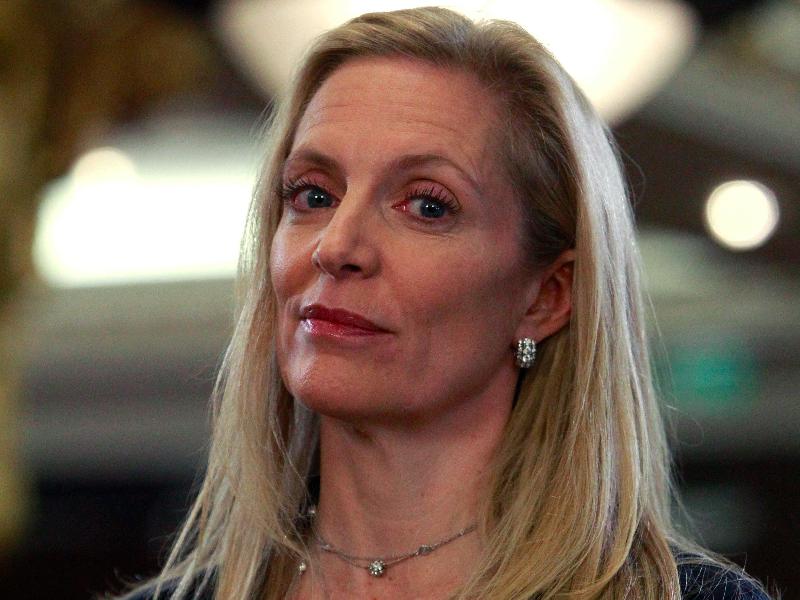 A gradual pace of interest rate hikes remains the appropriate path for the central bank to sustain strong labor market and achieve its 2-percent inflation target, a senior U.S. Federal Reserve official said on Thursday.
"Continued gradual increases in the federal funds rate are likely to be consistent with sustaining strong labor market conditions and inflation around target," Fed Governor Lael Brainard said in a speech at the Forecasters Club of New York.
"This outlook suggests a policy path that moves gradually from modestly accommodative today to neutral-- and, after some time, modestly beyond neutral," she argued, adding that a gradual pace is also warranted in light of the long period of undershooting the inflation target.
"I continue to view gradual increases in the federal funds rate as the appropriate path, although I will remain vigilant for the emergence of risks and prepared to adjust if conditions change," she said.
Brainard also expected the U.S. economy to sustain "above-trend growth" in the months ahead due to tightening resource utilization and "the sizable fiscal stimulus" from the tax cuts and increase in federal spending.
Brainard's speech bolsters the case that the central bank will raise interest rates again at its next policy meeting scheduled for June 12-13.
The Fed has signaled that it will raise interest rates "soon" if the economic outlook is in line with expectations of Fed officials.
"Most participants judged that if incoming information broadly confirmed their current economic outlook, it would likely soon be appropriate for the (Federal Open Market) Committee to take another step in removing policy accommodation," the Fed said in the minutes for its latest policy meeting released last week.