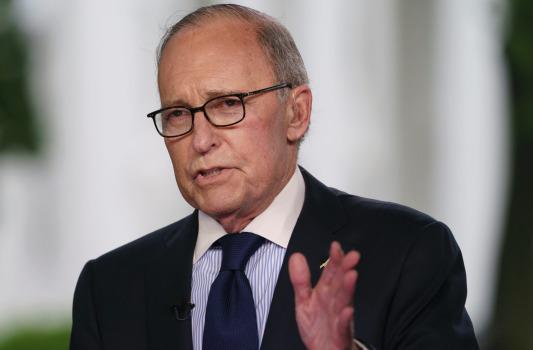 U.S. President Donald Trump is seriously considering separate trade talks with Canada and Mexico, White House National Economic Council Director Larry Kudlow said on Tuesday.
"His preference now, he asked me to convey this, is to actually negotiate with Mexico and Canada separately," Kudlow said in an interview with Fox News.
"He prefers bilateral negotiations... he hates large treaties. I know this is just three countries but still, you know, oftentimes when you have to compromise with a whole bunch of countries you get the worst of the deals," Kudlow said.
While Trump may be moving quickly toward these bilateral discussions instead of as a whole, the president doesn't plan to withdraw from the North American Free Trade Agreement (NAFTA), said the White House economic advisor.
"The president is not going to leave NAFTA. He's not going to withdraw from NAFTA. He's just going to try a different approach," Kudlow said, adding Trump would like to start that approach "rather quickly."
The move toward separate trade talks came after the Trump administration announced last week to impose tariffs on steel and aluminum imports from the European Union (EU), Canada and Mexico.
Trade experts said the tariff restrictions will make the NAFTA talks more difficult and raise the risk of a tit-for-tat trade war between the United States and its major trading partners.
Talks on renegotiating the NAFTA began in August 2017 as Trump threatened to withdraw from the 23-year-old trade deal. The three countries remain divided over the rules of origin for autos and other issues following months-long negotiations.