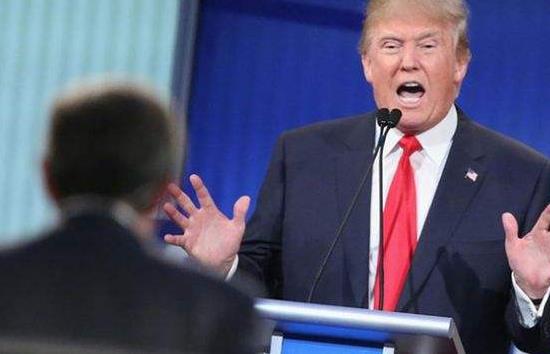 U.S. President Donald Trump on Friday threatened to impose a 20-percent tariff on imported cars from the European Union (EU), according to his tweets.
"Based on the Tariffs and Trade Barriers long placed on the U.S. and it great companies and workers by the European Union, if these Tariffs and Barriers are not soon broken down and removed, we will be placing a 20% Tariff on all of their cars coming into the U.S. Build them here!" Trump tweeted.
Trump's tweet came after the Trump administration last month initiated a so-called Section 232 investigation into the national security implications of automobile imports, which has provoked widespread opposition from U.S. lawmakers, business groups and major trading partners.
U.S. Commerce Secretary Wilbur Ross said on Thursday that the Commerce Department planned to wrap up its investigation into automotive imports by late July or August. The department would then have a short window to draw up its report and recommendations before November, according to local media.
The Trump administration had used the same domestic law to unilaterally impose additional tariffs on steel and aluminum imports. The EU, Canada, Mexico and other countries have announced retaliatory measures against U.S. steel and aluminum tariffs, as the U.S. move is likely to violate the rules of the World Trade Organization (WTO).
The EU said on Wednesday that its retaliatory tariffs on a list of U.S. products in response to the U.S. tariffs on steel and aluminum will come into effect on Friday.
The list of U.S. imports worth 2.8 billion euros (3.24 billion U.S. dollars), which will now face an extra duty at the EU border, includes steel and aluminum products, agricultural goods and a combination of various other products.
The remaining U.S. products valued at 3.6 billion euros will take place at a later stage, either in three years' time or after a positive finding in WTO dispute settlement if that should come sooner.
"We did not want to be in this position. However, the unilateral and unjustified decision of the U.S. to impose steel and aluminum tariffs on the EU means that we are left with no other choice," said EU Trade Commissioner Cecilia Malmstrom.