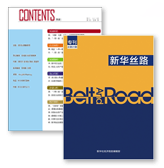 Belt and Road Review
This weekly electronic magazine helps subscribers to collectthe latest information and business opportunities associated with China's Belt and Road initiative. The Review covers various aspects: an introduction to the recent development of the Belt and Road initiative, business news, business environment and assessment reports containing aspects at both state and provincial levels, laws and regulations, macroeconomic data as well as information on hot investment opportunities.
The following customized services offered to meet clients' specific needs
BIG-Database:
Xinhua Silk Road Database includes data pertaining to the national and regional economies,social environment, industries and companies. All data is engineered to form a mass multi-dimensional data cube.The mining of data to produce analytical data reports, with multiple dimensions for a particular topic, is quick and simple. A good example of how the data can be useful is the data analysis for monitoring the public opinion. The result of the analysis helps investors to better understand the social and public risks for their investment project.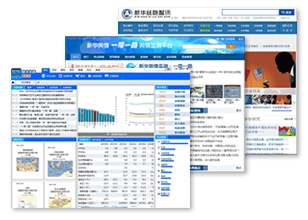 Credit Reports:
Help investors to collect credit information at various levels. Country Credit, Enterprise Credit and Project Credit reports are readily available.

Consultant and "Think Tank" Reports:
Customized "Think Tank" Research Reportsare made available to meet the clients' particular requirements. When needed, senior consultants with solid expertise in various disciplines can be lined up for providing timely and accurate advice.
XFA "Belt and Road" Information Product Framework