Relying on its abundant global press resources, XFA enjoys advantages in the authority and professional experience of press release and media transmission at abroad.
Extensivemedia channels and great media exposure
Hong Kong: XFA cooperates with over 60 newspapers, radios, televisions and internet media in Hong Kong, realizing full coverage of promotion.
Asia Pacific: as a member of Asianet, XFA is in extensive cooperation relationship with other 13 Asianet members which are either national or regional news agencies.
Global: XFA collaborates with institutions like Asianet and PR Newswire in press release and media transmission in Europe, America and Africa.
Asianet, headquartered in Australia, is a platform created for releasing and transmitting enterprise news. Asianet is constituted by 14 national or regional news agencies, which are Xinhua Finance Agency (XFA), Xinhua News Agency, Australian Associated Press, MediaCom, Kyodo News Agency, Yonhap News Agency, InfoQuest Ltd., Vietnam News Agency, United News of Bangladesh, Press Trust of India, Antara - PR Wire, Malaysian National News Agency, Philippines News Agency and Pakistan Press International.
Professional team
Editors and financial talents familiar with media work;
Ability to produce readable news and help governments and enterprises to expand influence;
Ability to plan event marketing.
Press Release Distribution
XFA provides governments and enterprises with full service starting from identifying clients' needs of press release, and helps governments and enterprises to achieve their targets set for media promotion.
News release
Identify needs: communicate with clients to get information about news content, word number,language, number of distribution, target area of news to be released;
Choose target market: choose single target market or market portfolio according to clients'needs;
Translation: translate clients' news into local language of countries to distribute the news;
Newsrelease: release news of governments or enterprises in designated countries or regions at scheduled time agreed by both parties.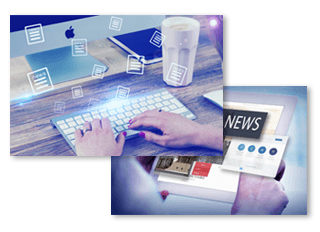 News release report
Keep clients well informed of the progress of press release;
Provide clients with a brief 24h-report about all the news released 24 hours after distribution;
Provide clients with a detailed 5-day-report about all the news released 5 days after distribution.
Public Relations Service
XFA helps governments and enterprises with:
News response, clarification and public opinion guidance;
Other customized services;
Special interview, brand advertorial, brand image building.
Successful cases
In 2017, XFA helped its client in Taiwan, China to promote its attendance of International Consumer Electronics Show in Japan;
In January 2018, XFA helped Tongliang District, Chongqing Municipality to promote the debut of Tongliang dragon dance on New Year's Eve in Times Square;
In March 2018, XFA helped LuzhouCity, Sichuan Province to promote 2018 China International Alcoholic Drinks Expo;
In April 2018, XFA helped JiangjinDistrict, Chongqing Municipality to promote investment promoting event held in Singapore.