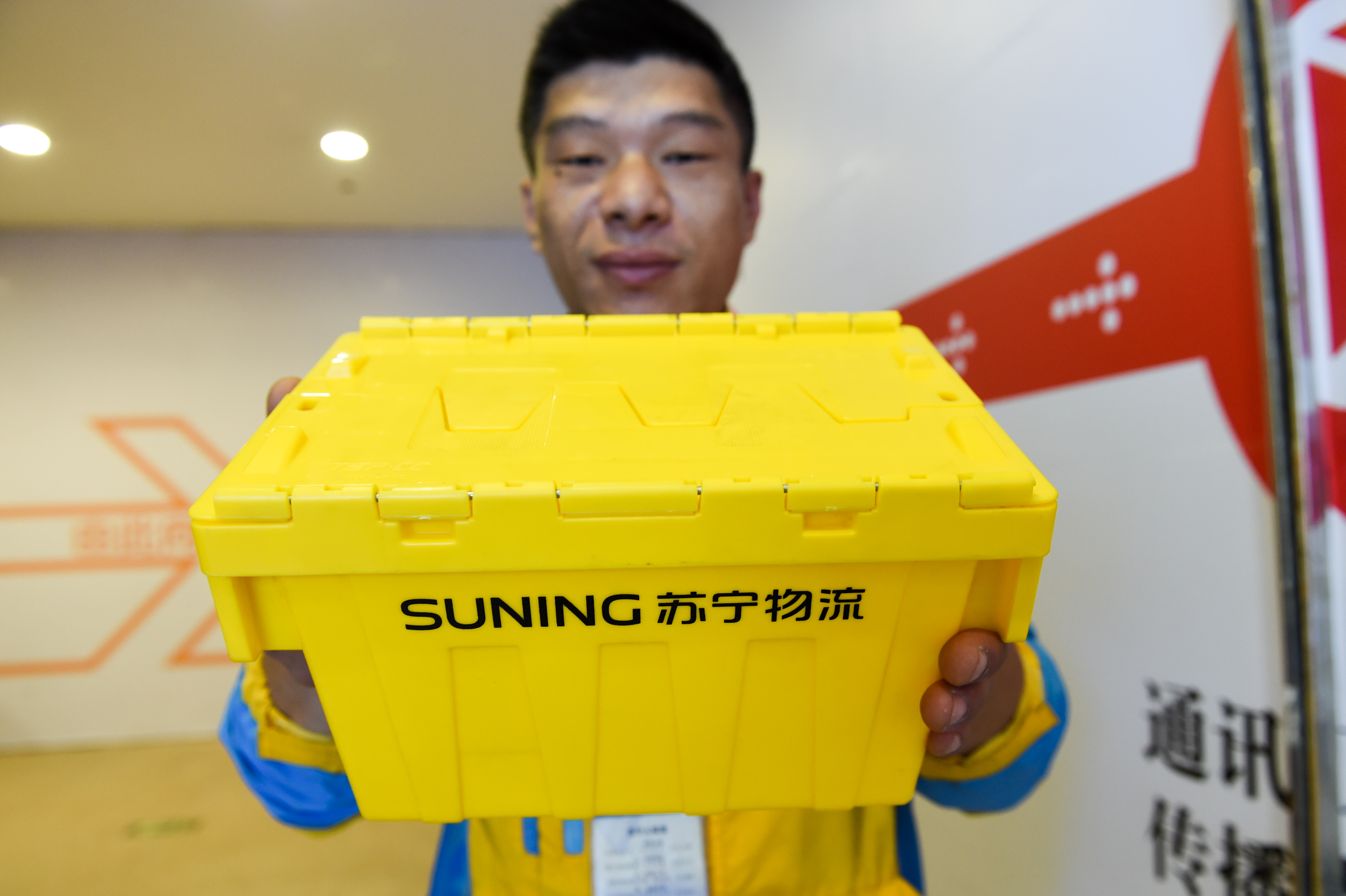 A staff worker at a logistic base of e-commerce giant Suning in Nanjing, capital of east China's Jiangsu Province. (Xinhua/Li Bo)
Chinese e-commerce giant Suning.com Thursday announced that the company registered a net profit increase of 216.2 percent in 2018 thanks to soaring online consumption.
The net profits attributable to its shareholders totalled 13.3 billion yuan (about 2 billion U.S. dollars), the Nanjing-based company said in its preliminary financial results for 2018 filed to the Shenzhen Stock Exchange.
The company's revenues rose 30.5 percent to 245.3 billion yuan, it said.
Suning.com's boasted 407 million online users by the end of 2018. The company said its orders by mobile phone accounted for 94.9 percent of its total online orders.
In addition, the company has opened 8,881 stores by end of 2018 and aims to tap the markets in China's third- and fourth-tier cities as well as the neighborhood markets in 2019.
Shares of Suning.com rose 0.65 percent by 10:50 a.m. Thursday in Shenzhen.