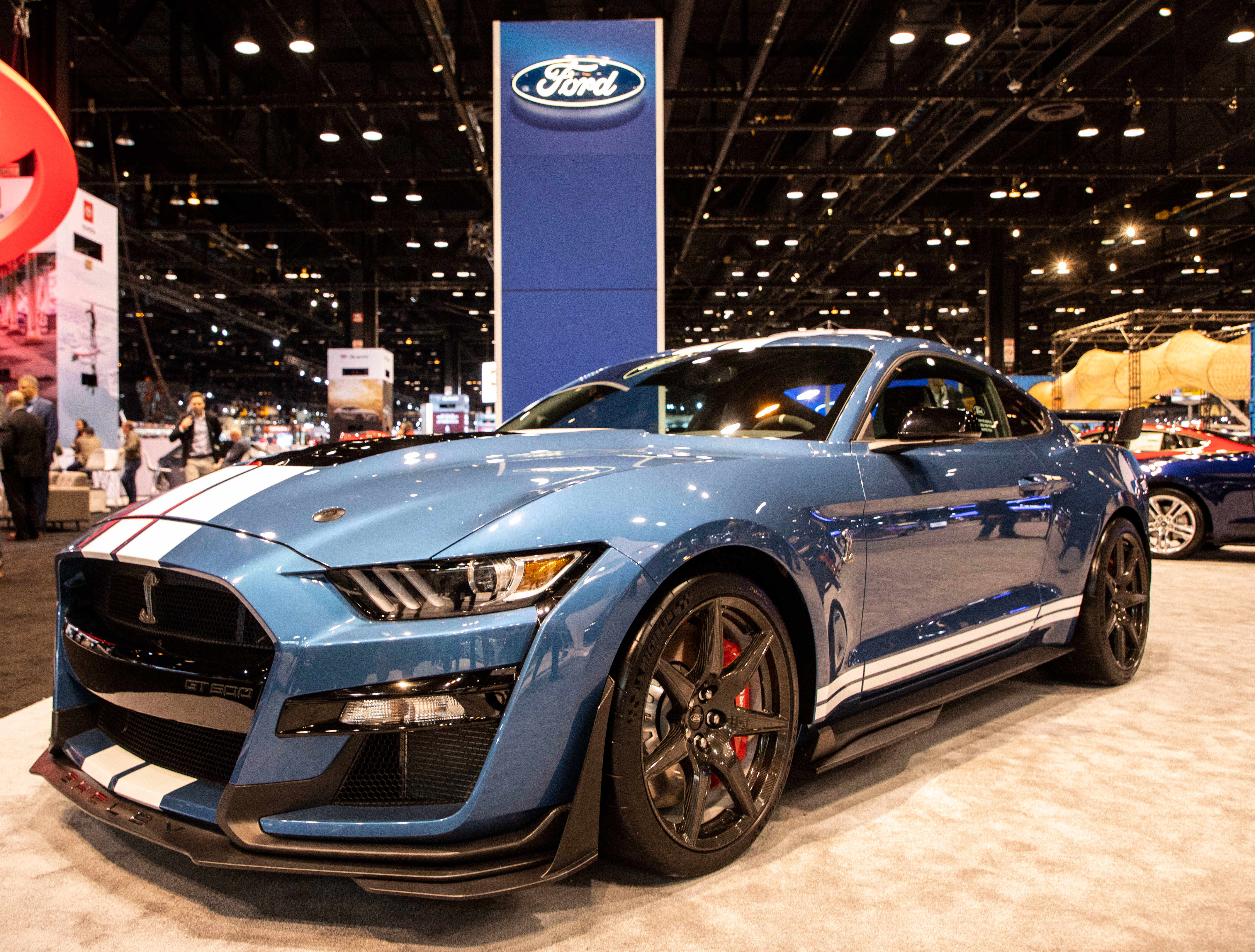 The Ford Motor Company's new 2020 Mustang Shelby 500 GT during the 2019 Chicago Auto Show Media Preview in Chicago, the United States, on Feb. 7, 2019.(Xinhua/Joel Lerner)
BEIJING, March 31 (Xinhua) -- Ford Motor (China) has announced a plan to recall 610 vehicles sold in the Chinese market due to defective electronic throttles, according to China's market regulator.
The recall involves 610 imported 2011 Edge models manufactured between Aug. 9, 2010 and Oct. 27, 2010, the State Administration for Market Regulation said in a statement.
The carmaker said the defective electronic throttles may send the vehicles into failure mode and limit engine speed, resulting in engine failure in extreme situations and posing safety risks.
The recall started on March 25, and the company promised to replace defective electronic throttles free of charge.