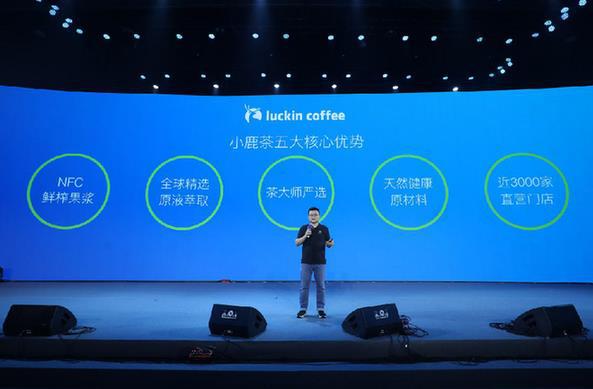 BEIJING, Nov. 14 (Xinhua) -- Chinese coffee chain startup Luckin Coffee reported on Wednesday a net loss of 531.9 million yuan (about 75.96 million U.S. dollars) in the third quarter of this year despite an increase in revenue.
The figure was widened from 484.9 million yuan in the same period last year, the company said in its latest financial report.
Total net revenue stood at 1.54 billion yuan during the Jan-Sept period, representing an increase of 540.2 percent year on year.
By the end of the Q3, the cumulative number of customers increased 413.4 percent from the same period last year to 30.7 million.
Luckin had 3,680 stores at the end of Q3, increasing from 1,189 of the same period last year.