Investors should be cautious of companies with a high exposure to the China market as fears of Asia's largest economy slowing down continue to spook markets, experts said.
Earlier this week, shares of U.S. bellwethers such as Nvidia and Caterpillar took a hit after issuing disappointing earnings reports — with both companies blaming China's slowdown.
Sectors such as information technology, semiconductor, industrial and consumer discretionary have a large exposure to the Greater China market, said Margaret Yang, market analyst at CMC Markets.
She singled out companies such as Qualcomm, Micron Technology, Broadcom, Texas Instruments and Intel.
Goldman Sachs last week had also warned its clients about companies with big revenues from China. In addition to Qualcomm, Micron Technology and Broadcom, it listed Nvidia, Qorvo, Skyworks Solutions and Wynn Resort.
"Caterpillar and Nvidia's earnings miss ignited fear that China's slowdown is perhaps far more severe and impactful to the American companies with large exposure to the Greater China market against the backdrop of unsolved trade disputes," Yang told CNBC in an email.
Earlier this month, Apple also cut its sales forecast, with CEO Tim Cook pointing to slowing iPhone sales in China.
"We see pricing headwind for stocks closely related to China," said Toby Wu, senior analyst at investment platform eToro, implying that prices will likely decline.
"Caterpillar's performance has significant leverage effect on the macro economy and a significant impact on relevant industries such as Stanley Black & Decker and PPG," he said in an email to CNBC.
Industrial tools manufacturer Stanley Black & Decker cut its growth forecast for 2019 to only 4 percent, while automotive coating company PPG showed concerns about "dismal" car sales data in China, Wu said.
Even the consumer industry has not been spared. Research company Canalys issued data on Monday which showed that last year, smartphone shipments to China fell to their lowest level since 2013. They linked the decline to the slowdown in the country.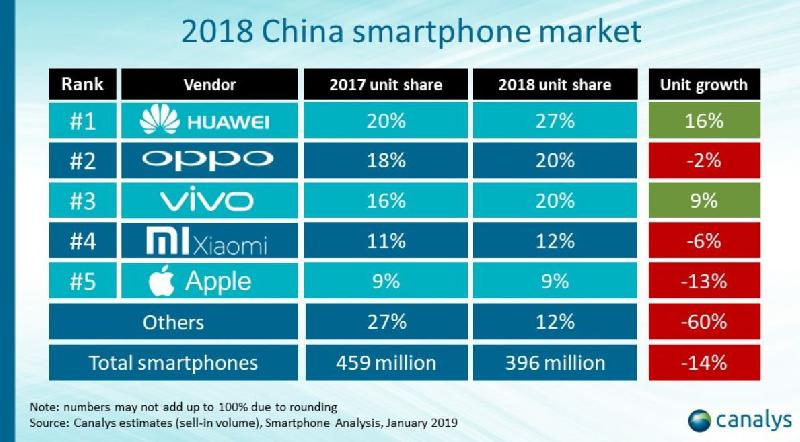 "The natural slowdown as consumers keep their smartphones for longer is one factor, but it has been amplified considerably by the economic slowdown in China and consumers' weakened purchasing power," the report said.