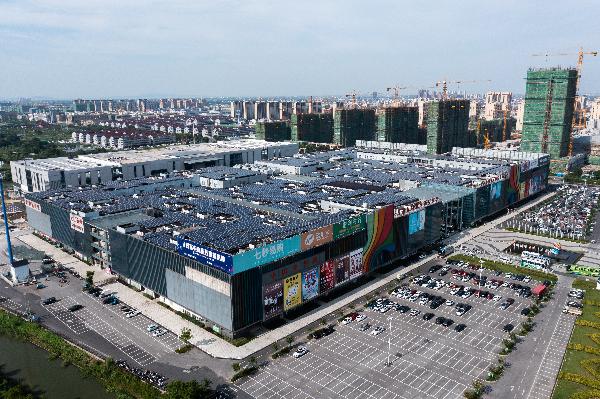 CHENGDU, July 19 (Xinhua) -- Southwest China's Sichuan Province reported record-high first half-year foreign trade amid a recovering global and domestic economy.
The province saw a foreign trade volume of 418.95 billion yuan (about 64.7 billion U.S. dollars) from January to June this year, up by 16.1 percent year on year, data from the customs of the provincial capital Chengdu showed.
In June, the foreign trade hit a monthly new high of 78.38 billion yuan, a year-on-year increase of 22.2 percent, Chengdu Customs said.
The United States, the Association of Southeast Asian Nations, and the European Union were the top three trading partners in the half-year period.
The province's trade with countries along the Belt and Road grew by 14 percent, year on year, to 125.25 billion yuan, accounting for nearly 30 percent of the total trade.
"The sustained global economic recovery boosted external demand for Chinese goods," said Pan Xudong, an official with Chengdu Customs.
Sichuan's exports with the United States, the European Union, and the Republic of Korea surged by 54.3 percent, 26.3 percent, and 61.7 percent, respectively, during the six months, Pan said.