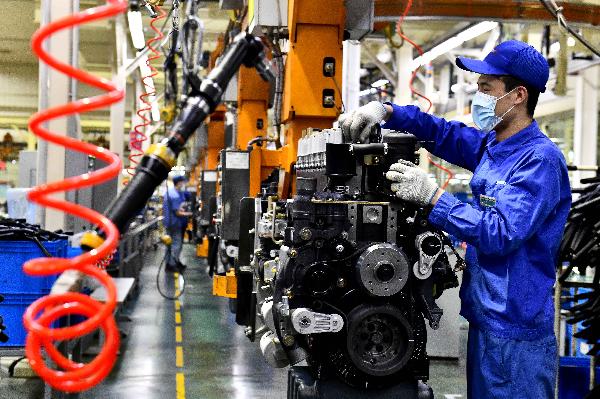 BEIJING, July 27 (Xinhua) -- The combined profits of China's state-owned enterprises (SOEs) reached around 2.39 trillion yuan (about 368.94 billion U.S. dollars) in the first half of this year, up 110 percent year on year, official data showed Tuesday.
During the period, the centrally administered SOEs have doubled their profits year on year to nearly 1.59 trillion yuan, according to the Ministry of Finance.
The SOEs saw their total revenue rise 27.7 percent year on year to over 35.41 trillion yuan.
The revenue of centrally administered SOEs increased by 25.4 percent year on year to top 19.93 trillion yuan.
At the end of June, the debt-to-asset ratio of the country's SOEs came in at 64.3 percent, down by 0.2 percentage points from the level seen in the same period last year, the data showed.