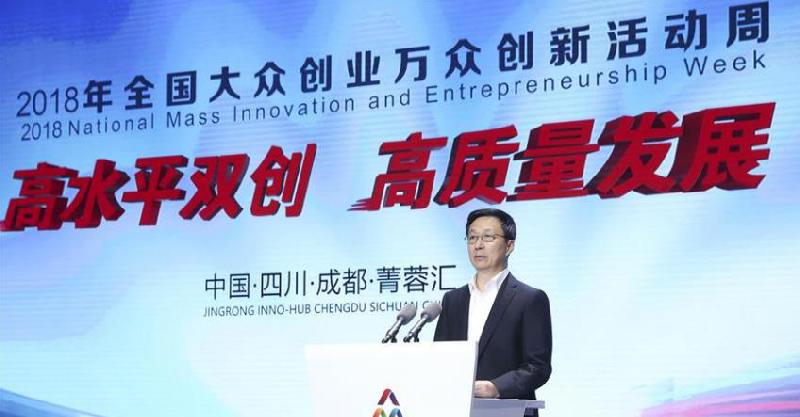 Vice Premier Han Zheng attended the opening ceremony. Han said that as the Chinese economy moves from a phase of rapid growth to a stage of high-quality development, China should step up implementing the strategy of innovation-driven development and accelerate the upgrading of growth momentum to promote stable and sound economic development.
He stressed improving the development environment and moving forward with a negative list for market access, adding China will expand fiscal and tax support, improve financial services and build up a service and management system for intellectual property rights.
He said that China would make more effort to encourage and support entrepreneurship and innovation, speed up the construction of national innovation centers and facilitate technology transfer and application of sci-tech achievements of colleges and universities.
The opening ceremony assembled about 400 people, including officials and entrepreneurs.