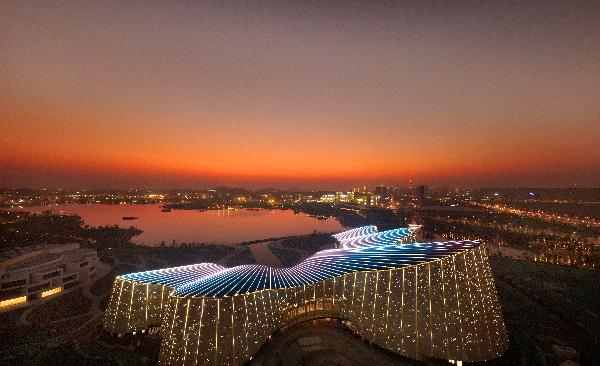 NANJING, Jan. 26 (Xinhua) -- The GDP of east China's Jiangsu Province grew 3.7 percent year on year to reach 10.27 trillion yuan (about 1.59 trillion U.S. dollars) in 2020, according to local authorities.
The per capita GDP of local residents reached 125,000 yuan last year, according to the government work report delivered Tuesday at the annual session of the provincial people's congress.
In 2021, Jiangsu aims to achieve GDP growth of more than 6 percent.
The actual use of foreign capital in 2020 in the province reached 28.38 billion dollars, up 8.6 percent year on year, while its foreign trade increased by 2.6 percent year on year, according to the report.
New drivers of development were significantly strengthened in Jiangsu during the 13th Five-Year Plan period (2016-2020). R&D investment accounted for 2.82 percent of the provincial GDP, while the number of high-tech enterprises exceeded 32,000.
The province also saw booming new forms of business. The size of the burgeoning digital economy surpassed 4 trillion yuan, says the report.