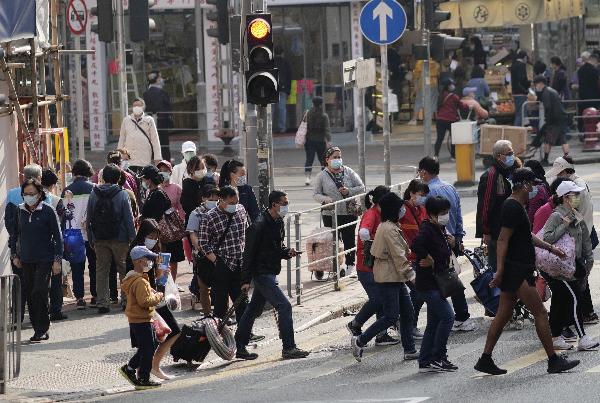 HONG KONG, Jan. 29 (Xinhua) -- Hong Kong's economy declined by 6.1 percent year on year in 2020 as the COVID-19 pandemic disrupted business activities and dampened consumption, official data showed Friday.
The gross domestic product (GDP) went down 3.0 percent in the fourth quarter last year, narrowing from the 3.6 percent drop in the third quarter, according to the advance estimates of the Census and Statistics Department of the Hong Kong Special Administrative Region (HKSAR) government.
A government spokesperson attributed the severe economic contraction mainly to the fallout from the COVID-19 pandemic.
Consumption- and tourism-related sectors such as accommodation, food services and retail trade were particularly hard hit and recorded steeper declines than the overall economy, he said.